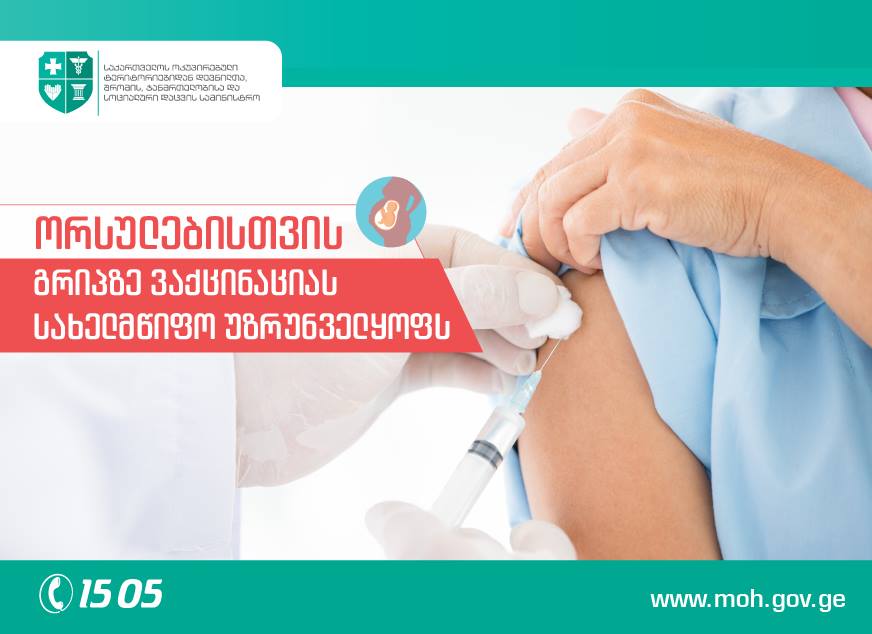 Vaccination against flu virus for pregnant women available
Ministry of IDPs, Labor, Health and Social Affairs published the list of medical institutions where vaccination against flu virus is available for pregnant women. The vaccine is free of charge.
"Vere -21" polyclinics – #18 Kiacheli Street
"Medison Holding" – #12 Kaloubani Street
"Medison Holding" – #83/11 Vazha Pshavela Avenue
"Medcapital- Gldani" – #18 Vekua Street
"Medcapital- Samgori" – Moscow Avenue
"Medcapital- Saburtalo" – #19 Gamrekeli Street
National Training Center of Family Medicine – #57 Tsinamdzgvrishvili Street
Vaccination will be possible at Evex Clinics both in Tbilisi and regions – Batumi, Zugdidi, Poti and Kutaisi.