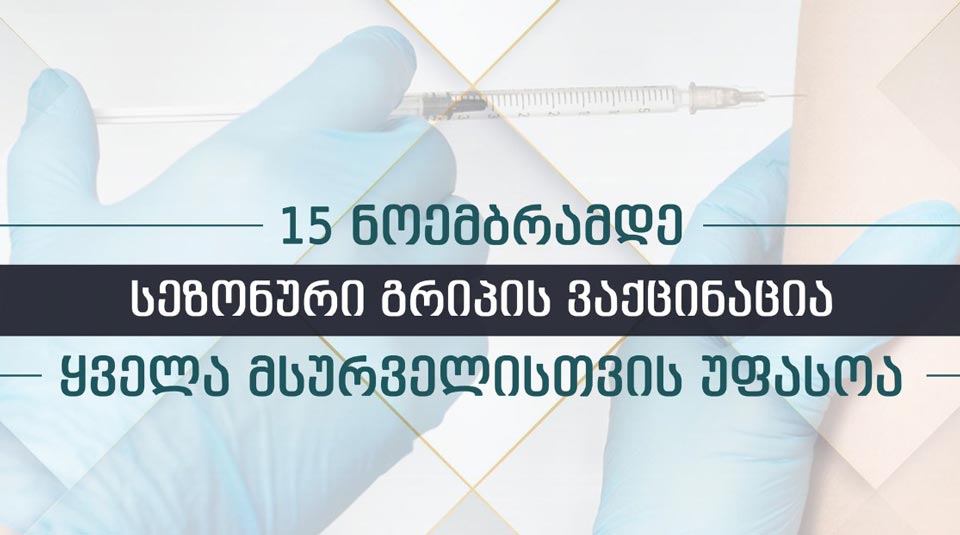 Health Ministry offers free seasonal flu vaccination
According to the Ministry of Health, everyone aged six months and above is eligible for a free seasonal flu vaccination till November 15, 2022.
"Around 400 medical facilities involved in the vaccination process offer the service. Georgia obtained 200,000 doses of the WHO-recommended quadrivalent influenza vaccine (Sanofi Pasteur) as part of the state program," the Health Ministry informed.
The Center for Disease Control and Public Health started vaccination in September. At-risk groups received service in the initial stage.
"Everyone will be able to get the vaccination for free until November 15," the Health Ministry informed.