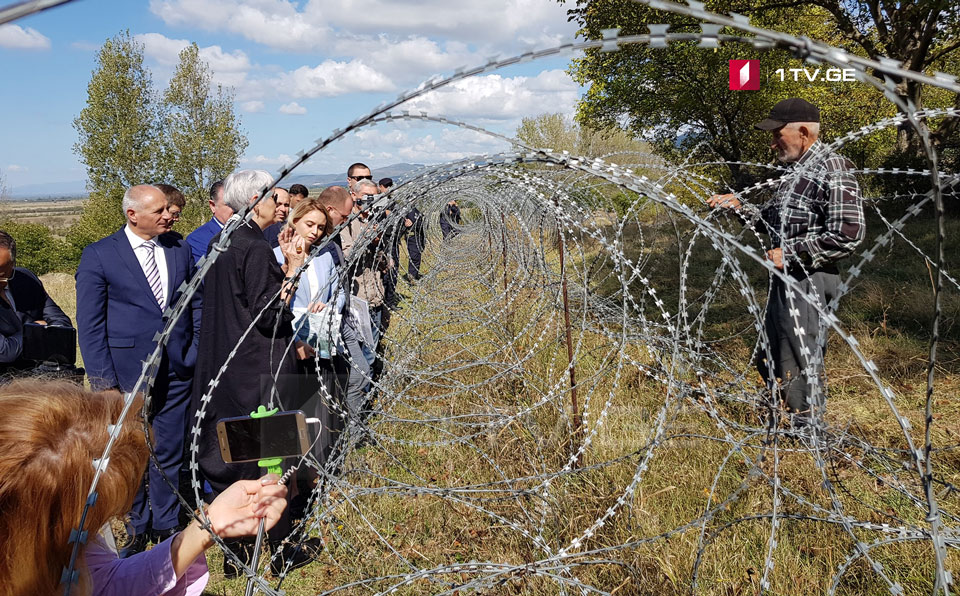 Madeleine Moon: We thank Data Vanishvili for his courage to come and explain what cruel and inhumane conditions are here
The President of the NATO Parliamentary Assembly Madeleine Moon has arrived in Khurvaleti village which is adjacent to the occupation line.
The representatives of Georgian authorities briefed Madeleine Moon about the situation on the ground. They also provided information concerning other sections of the occupation line, including developments in the villages of Gugutiantkari and Chorchana.
NATO PA President spoke with Data Vanishvili, who had been left beyond the occupation line, and thanked him for his courage.
"The Parliamentary Assembly has arrived here at the occupation line to get acquainted with the problems of those people who were once Georgian citizens but woke up to the next day and their citizenship was deprived. We thank Data Vanishvili for his courage to come and explain all the difficulties he faces, what cruel and inhuman conditions are here, people were deprived of their lands. Our job is to observe the processes on the ground, ask questions and bring the voice of this person to our next meeting in London. I promise that we will not just write a report, but we will do our best to ensure a broader understanding of the existed situation here", – Madeleine Moon said.