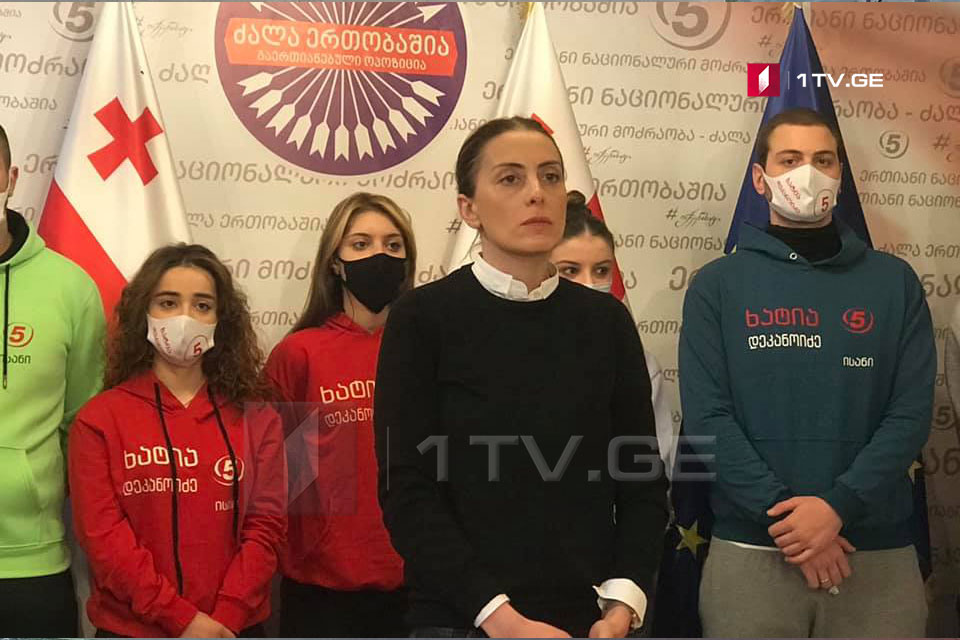 Khatia Dekanoidze says unknown person sneaked into UNM's office to install listening device
Khatia Dekanoidze, the majoritarian candidate of the United National Movement (UNM) for Isani constituency in Tbilisi says an unknown person sneaked in their office from the roof earlier this morning, presumably intending to install a listening device.
According to Dekanoidze, this was planned in advance as the electricity in the office was turned off and, consequently, the surveillance cameras installed in the office could not capture the fact.
Dekanoidze noted that unknown person left the office soon after the young people in the headquarters heard the sound of his footsteps.
"I appeal to the Ministry of Internal Affairs, but I do not have high hopes that an investigation will be carried out. Stop illegal actions. Yes, our strategy is being planned that will defeat Bidzina Ivanishvili and our opponents. We have nothing to hide but covert surveillance is illegal," said Dekanoidze.
The Ministry of Internal Affairs (MIA) stated that the investigation into the incident has been launched under Articles 19-177 of the Criminal Code, which stipulates attempted theft. MIA added that the relevant investigative actions are underway.