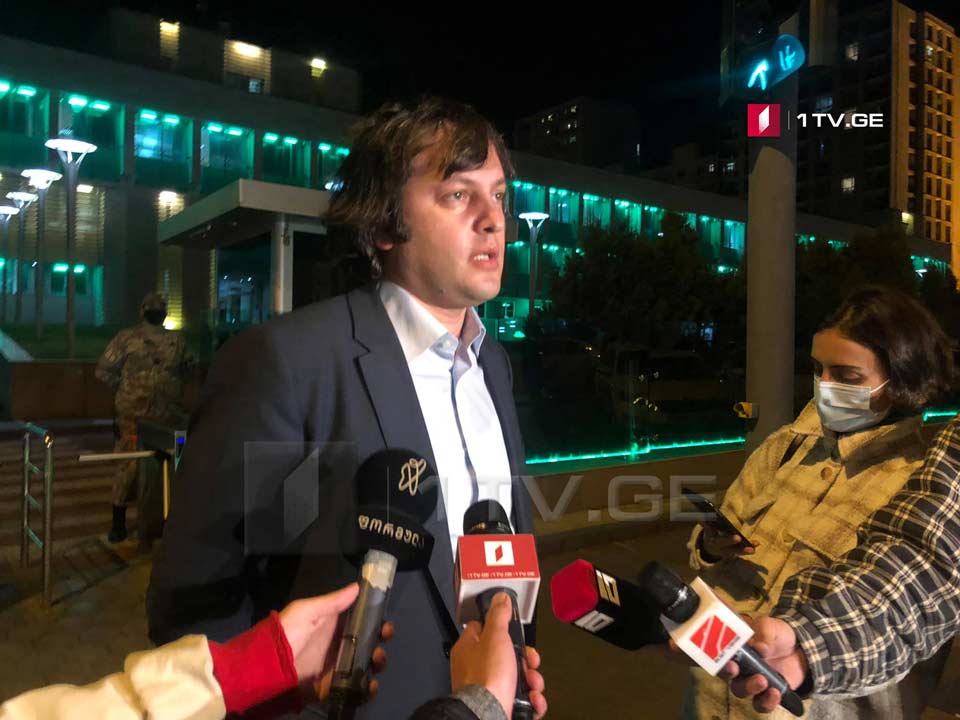 Irakli Kobakhidze gives SSG list of people considered for destructive actions on election day
Irakli Kobakhidze, Member of the Parliamentary Majority, and Executive Secretary of the Georgian Dream – Democratic Georgia Party was questioned at the State Security Service of Georgia (SSG) today.
Kobakhidze said he was questioned regarding the United National Movement (UNM)'s so-called revolutionary scenario he talked about prior to the elections.
As MP noted, during questioning, he gave information to SSG about the source of information as well as the list of the people considered for destructive actions.
"We said that certain groups were created, so-called crews, which included former armed law enforcement officers. Some armed people with electric shocks appeared on election day. Their goal was obvious on election they and after the elections. We also named their leaders, including Mikheil Saakashvili," stated Kobakhidze.