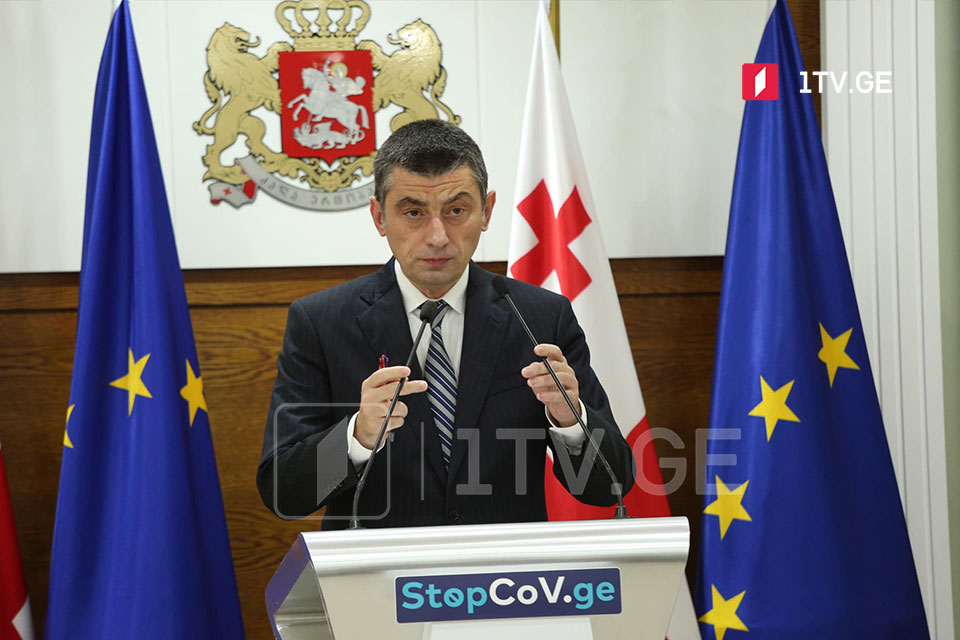 Giorgi Gakharia: Situation is difficult, but manageable
"The situation is difficult, but all this is manageable," – Georgian Prime Minister Giorgi Gakharia said after the meeting of the Coordination Council.
Gakharia noted that meetings were held in the format of the Coordination Council to discuss the current epidemiological and economic situation in the country.
"We've been working on particular issues for over a week. Of course, the situation is not easy, complicated, but all this is manageable. Until August, we all, together with our citizens, doctors, police, really managed to maintain the best balance between the interests of the economy and human health, we need to return to these figures. What is happening now in the world? – As you know, there is a record growth of the epidemic in the world, especially in Europe.
We all need to understand that when I talk about balance, our choice has always been to maintain a balance between the economy and the management of the epidemic, which then turned into adaptation. We will continue this policy and strategy effectively". – said Giorgi Gakharia.