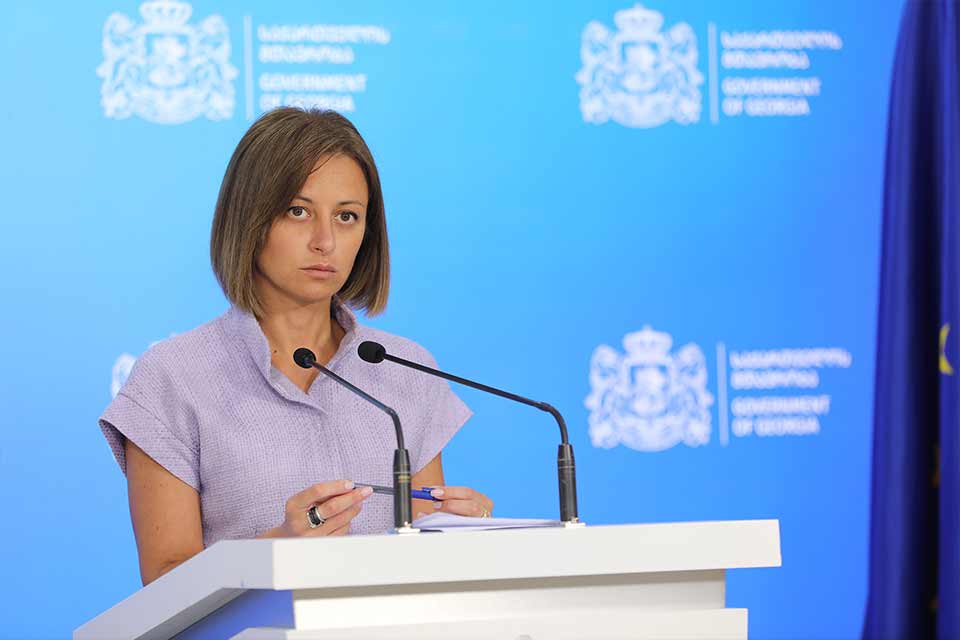 Fourth wave hits harder as expected, Health Minister says
The fourth wave of the coronavirus pandemic hit harder as expected, said Health Minister Ekaterine Tikaradze.
The Minister noted that the statistics in other countries shows the Delta strain of Covid-19 spreading faster. "This is the reason why we have the worsened epidemiological situation," Tikaradze claimed.
The Health Minister urged for strict and effective enforcement of acting regulations to decrease the pandemic spread. Tikaradze said the healthcare sector so far manages to administer the Covid-19 surge, and no infected are left unattended .
"The Health Ministry does its best with the available resources," she stated and called on the population for assistance and obedience to manage the situation.
Ekaterine Tikaradze also admitted the vaccination might become mandatory for some segments of society alike practised in other world countries. "We are not discussing compulsory vaccination at this stage," the Health Minister asserted at the briefing.