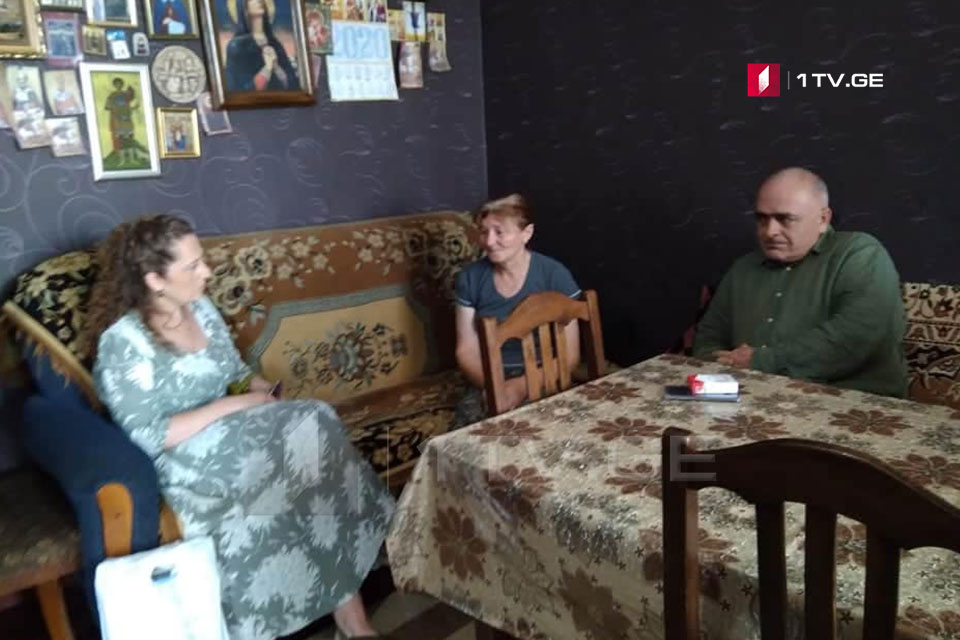 Doctor Vazha Gaprindashvili visited family of Zaza Gakheladze
Doctor Vazha Gaprindashvili, former captive of the occupational regime, arrived in Kvemo Chala village and visited the family of Zaza Gakheladze, Georgian citizen detained by the occupational regime.
The doctor, who spent 48 days imprisoned by the occupants, met with Gakheladze's wife and pledged support. Gaprindashvili said that his family had undergone through similar pain and claimed that support of everybody – president, government and people – was necessary for justice to win.
According to Gaprindashvili, the occupational regime was spreading contrasting information over Gakheladze's case. "They lead a new practice to compile a criminal case and not to be limited to the charge of violation of the so-called border," Gaprindashvili said.
Tbilisi-based doctor Vazha Gaprindashvili was illegally detained by Russian occupation forces near the occupation line with Akhalgori Municipality on November 9. He was charged for having violated the so-called border illegally on December 20. Gaprindashvili was released on December 28 after 48 days of imprisonment.
Zaza Gakheladze was detained by the occupational regime on July 11 near Skhvilo fortress. He is wounded in his leg.