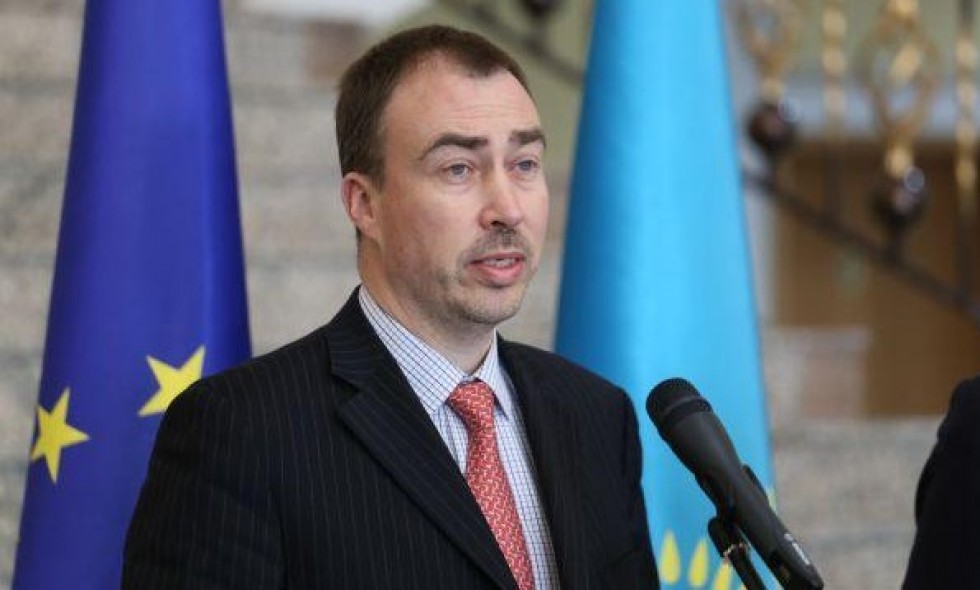 It is time for Georgian citizen Zaza Gakheladze to be released from Tskhinvali prison, GID's Toivo Klaar says
The issue of unlawfully detained Georgian citizen Zaza Gakheladze is high on the agenda, says the EU Special Representative for the South Caucasus and the crisis in Georgia, Toivo Klaar, hours before the 53rd round of the Geneva International Discussions (GID).
"The question of his release is obviously high on the agenda. From the European Union side, we have also raised this in different contexts, and it is an important humanitarian gesture that should happen as soon as possible. It's almost now a year since he was imprisoned, and it is time that he is let go. I don't believe that Mr Gakheladze would be immediately released as a consequence of today's meeting, but I am hopeful that today's meeting can contribute to that," Toivo Klaar stressed.
EU Special Representative believes GID is unique, and that is why it is to be preserved.
"We may be frustrated at times with progress in the GID, but I'm always hopeful that as there is and when there is a new momentum, then we can make good use of this forum to progress on all the important issues. So again, for the time being now, we may see that not much is moving, but we have to protect this, and we have to protect this with a view to the future where hopefully we will have more movement," Toivo Klaar noted.
Georgian citizen Zaza Gakheladze has been sentenced to 12 years and six months in prison by the de facto Supreme Court of the Russian-occupied Tskhinvali region. Zaza Gakheladze, a local of the Kvemo Chala village, Kaspi municipality, was detained and wounded in his leg at Skhvilo Fortress on July 11. The occupation regime charged Gakheladze for an attempt to cross the so-called border illegally and for the attempted murder of a Russian soldier.