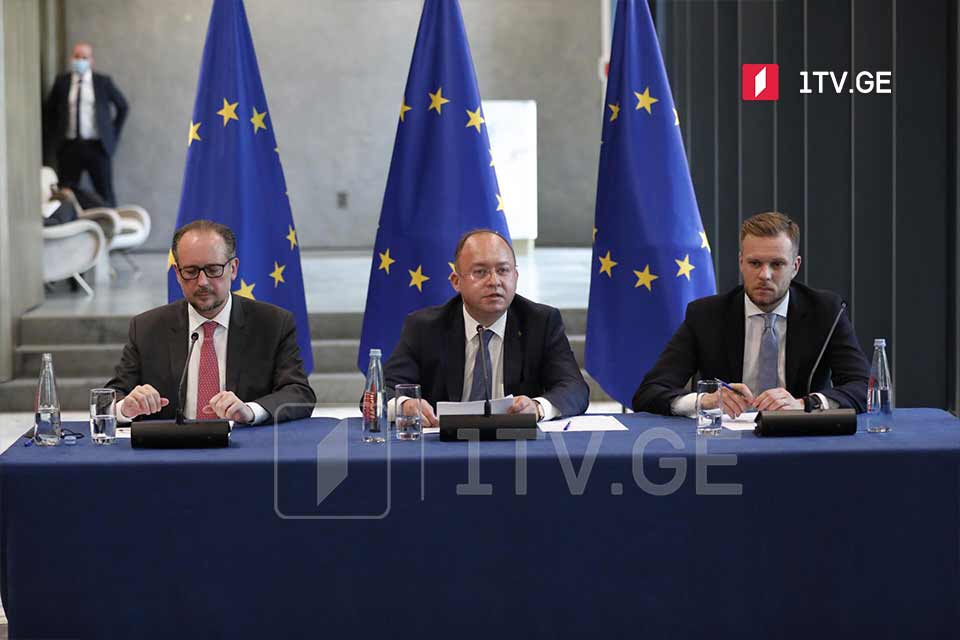 Lithuanian FM: Zaza Gakheladze to be immediately released
Foreign Minister of Lithuania Gabrielius Landsbergis called for the immediate release of Zaza Gakheladze, Georgian citizen unlawfully imprisoned by the occupied Tskhinvali regime.
"Zaza Gakheladze should be immediately released," Lithuanian FM said at a news conference in Tbilisi, summing up his visit to the South Caucasus together with the foreign ministers of Austria and Romania.
According to the Lithuanian FM, Zaza Gakheladze's case is a painful issue for the Georgian government and the EU's three FMs supported the demand.
Georgian citizen Zaza Gakheladze has been sentenced to 12 years and six months in prison by the de facto Supreme Court of the Russian-occupied Tskhinvali region. Zaza Gakheladze, a local of the Kvemo Chala village, Kaspi municipality, was detained and wounded in his leg at Skhvilo Fortress on July 11. The occupation regime charged Gakheladze for an attempt to cross the so-called border illegally and for the attempted murder of a Russian soldier.
The EU's three foreign ministers of Austria, Romania and Lithuania arrived in Georgia on the mandate of the High Representative of the European Commission for Foreign Affairs and Security Policy Joseph Borrell as part of their tour in the South Caucasus.