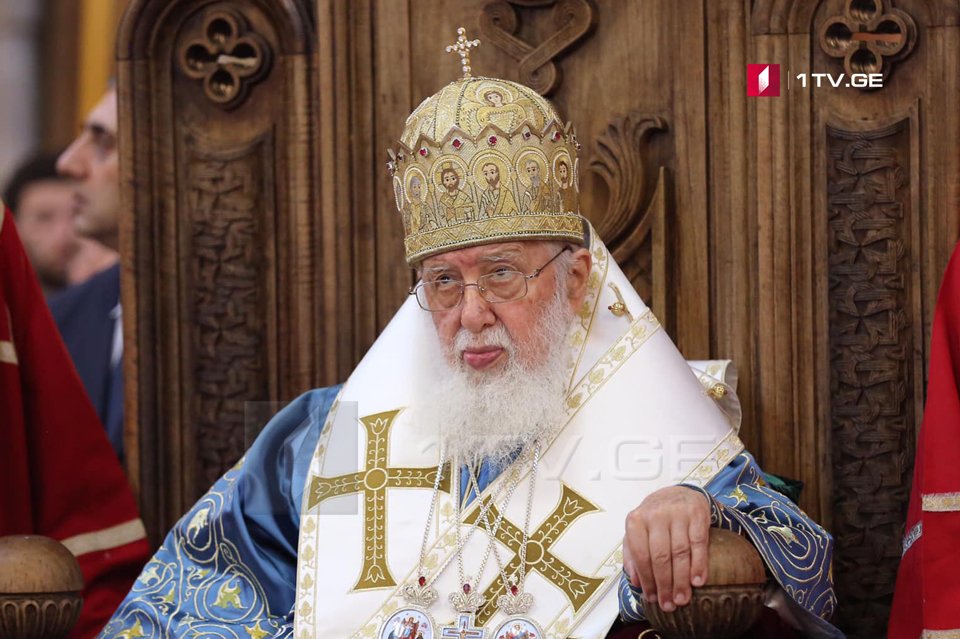 Georgian Patriarch to urge his Russian counterpart to mediate unlawfully detained Gakheladze's release
Catholicos-Patriarch of All Georgia, His Holiness and Beatitude Ilia II sent a letter to the Patriarch of Moscow and All Russia Kirill.
Ilia II asks the Russian Patriarch to conciliate the release of Georgian citizen Zaza Gakheladze unlawfully imprisoned by the occupied Tskhinvali regime.
Ilia II explained in a letter that Russian soldiers detained Zaza Gakheladze last summer while hunting in proximity to his village. He is currently serving his prison term in the occupied Tskhinvali jail.
"Imprisonment is a hardship both for Gakheladze and his family, his parents, wife and underage children," Ilia II noted.
Georgian Patriarch underlined that Gakheladze's detention is a complicated issue though his release would bring joy to the Georgian people.
The Georgian Patriarch stressed that Zaza Gakheladze's family asked the Georgian Patriarchate for help. In the same letter, His Holiness and Beatitude Ilia II thanks Kirill in advance and pledges to pray for his welfare.
Georgian citizen Zaza Gakheladze has been sentenced to 12 years and six months in prison by the de facto Supreme Court of the Russian-occupied Tskhinvali region. Zaza Gakheladze, a local of the Kvemo Chala village, Kaspi municipality, was detained and wounded in his leg at Skhvilo Fortress on July 11.
The occupation regime charged Gakheladze for an attempt to cross the so-called border illegally and for the attempted murder of a Russian soldier.