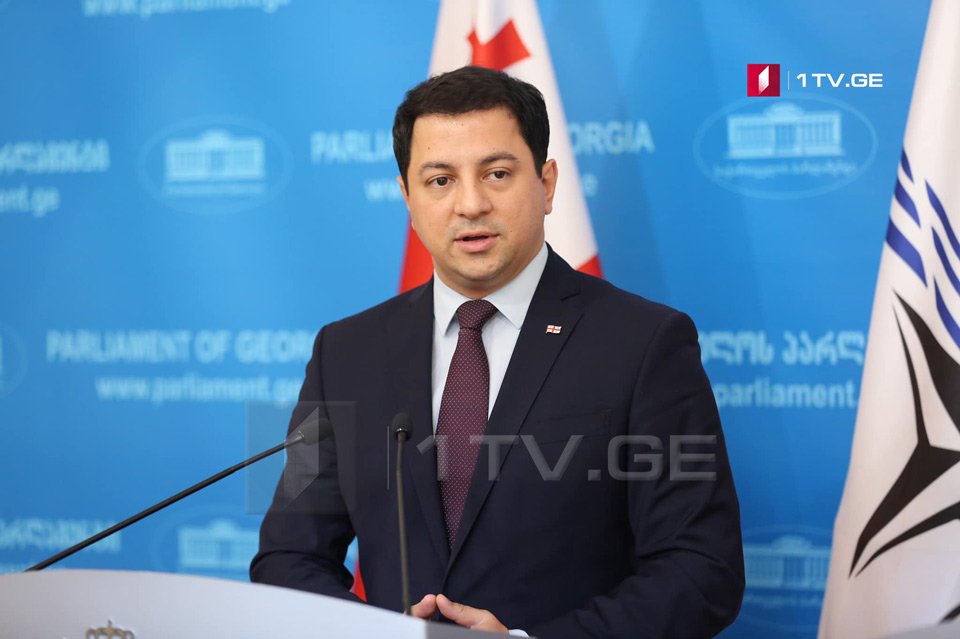 Chairman of Parliament summed up work of the 9th Convocation Parliament
Archil Talakvadze, Chairman of Parliament summed up the work of the Parliament of the 9th Convocation.
Talakvadze said that during 4-year work the most important reform was the Constitutional reform as a result of which Georgia has the European type of Constitution based on national interests.
Also, according to Talakvadze, the parliament changed the election system. "Georgian election system has almost been transformed onto a proportional system to be fully practiced from 2024. This a step forward on path of democratic strengthening. We will have a stable political system that will serve interests of our citizens and the country," Parliament Speaker claimed.
Talakvadze focused on legislative reforms such as Code of Children's Rights, the package of reforms in energy sphere, struggle against discrimination of women and family violence.
Chairman of Parliament thanked his colleagues and underlined that despite hard work and sometimes harsh political debates taking place in the supreme legislative body, the parliament worked to the end and productively.
Talakvadze talked about the forthcoming parliamentary elections and underlined that Georgia was ready to hold fair and democratic elections with proportional election system on October 31 of 2020.