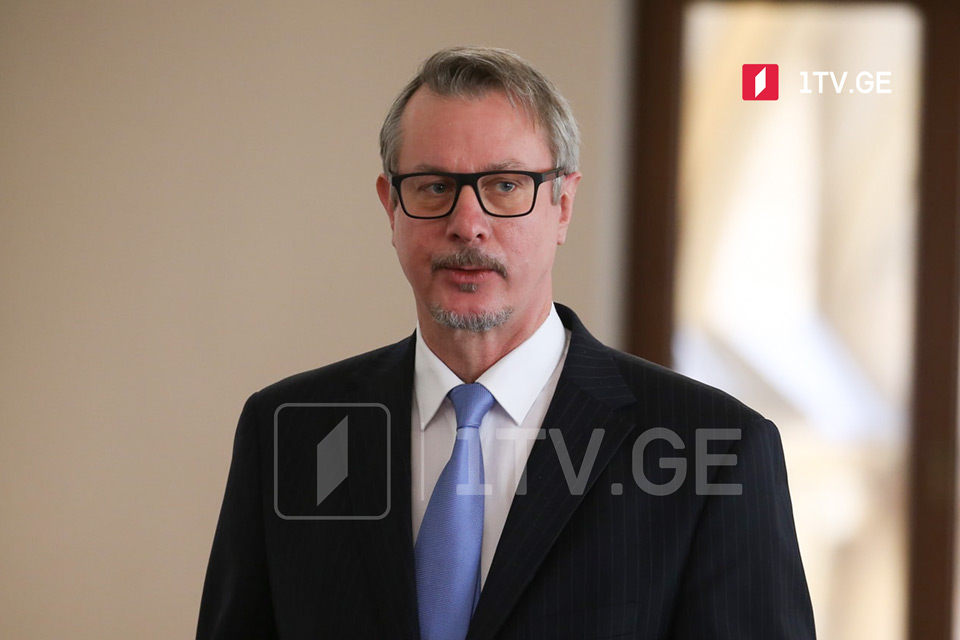 Carl Hartzell: EU demonstrates interest in Georgia
EU Ambassador to Georgia Carl Hartzell says the European Council President's visit to Georgia is a clear sign of the interest that he and the EU have taken in "our close partner Georgia."
"It will be a full day with many meetings. There will be many opportunities to speak to all sides of the political situation here in the country," Hartzell noted.
"We will also be able to inaugurate the new premises of the EU Delegation, which I am proud to have him and President Hoyer from the European Investment Bank also participating. Moreover, we are going up to the administrative boundary line for the President to be able to see the situation up close to South Ossetia. Finally, we are going to visit one of our projects that we are doing together with the Ministry of Agriculture which is about agricultural produce, winemaking," Hartzell stated.
President of the European Council Charles Michel met with Georgian President Salome Zourbicvili at the Orbeliani Palace on Monday.
Charles Michel will also meet with Georgian Prime Minister Irakli Gharibashvili, Parliament Speaker Archil Talakvadze, and the leaders of the Georgian political parties.
Charles Michelle will depart from Georgia on March 2.