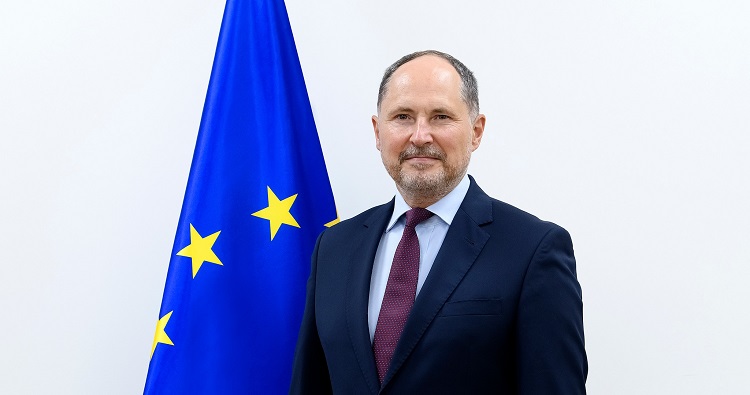 'It's Georgian authorities to decide,' EU Ambassador on Russian influx
"It's the Georgian authorities to decide" their attitude towards the Russian influx, New EU Ambassador to Georgia, Pawel Herczynski, said on Monday.
"Unfortunately, I cannot tell you what should be an attitude. It's the Georgians and the Georgian authorities to decide. Of course, I can fully understand that the decision of the Russian President to start partial mobilisation has created an outflux of Russians, but it is for Georgia to decide," Ambassador Herczynski told media outlets.
Asked about the European Council's 12 recommendations for Georgia, paving the country's way to the EU candidate status, if met, the Ambassador pledged "full support for Georgia."
"As the European Union, we are fully supporting Georgia's independence, sovereignty, and territorial integrity. The European Union has been present in Georgia with one of our missions. Actually, a week ago, our civilian mission UEMM has been celebrating its 14th anniversary, so we have been here, supporting stability for over 14 years. The EU is also actively taking part in Geneva International Discussions (GID), and we are co-chairing those discussions. And, we are also working with Georgia bilaterally to increase Georgia's resilience when it comes to different challenges. So, full support for Georgia on part of the EU," he asserted.
As for the Public Defender election process, Herczynski said, "I know that the process is ongoing, and it's in the hands of the Georgian stakeholders to make sure that the next public defender will be independent figure."