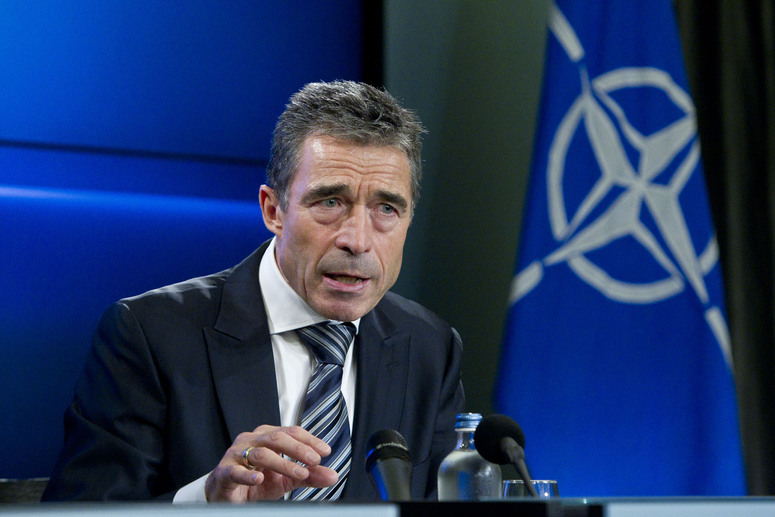 Anders Fogh Rasmussen: NATO sent "the wrong signal" to Vladimir Putin by not granting Georgia and Ukraine MAP in 2008
NATO erred in not immediately granting Georgia and Ukraine a Membership Action Plan (MAP) in April 2008, – the former Secretary General of NATO Anders Fogh Rasmussen stated in an interview with Institute for War and Peace Reporting.
Anders Fogh Rasmussen, who served as secretary general between 2009 and 2014, told IWPR that this failure had sent "the wrong signal" to Russian President Vladimir Putin and may have contributed to the decision to attack Georgia in August of the same year.
It had since become clear, Rasmussen continued, that Putin would see any concessions as weakness, which meant Russia had become a "strategic adversary" rather than a partner.
"In general, I think we did the right things. We took the opportunity after the collapse of communism and the fall of the Berlin Wall, we seized this opportunity to try to include our Eastern partners both in EU and NATO; that was the right thing to do and we enlarged both NATO and the European Union. Then in 2008, at the NATO summit in Bucharest, we also decided that Georgia and Ukraine will become members of NATO. I think that was also the right thing to do. Personally, I was in favour of granting a membership action plan to Georgia and Ukraine then and there.  I think we should have done that and by not doing that, we've sent a wrong signal to Putin when we refrained from giving a membership action plan. He thought now he could act aggressively and he did so in the same year; in August 2008 he attacked Georgia. So, in retrospect, I think we should have pursued that path to give a membership action plan to both Georgia and Ukraine. That wouldn't [have been] a guarantee of membership but it would have sent a powerful signal", – Anders Fogh Rasmussen said.