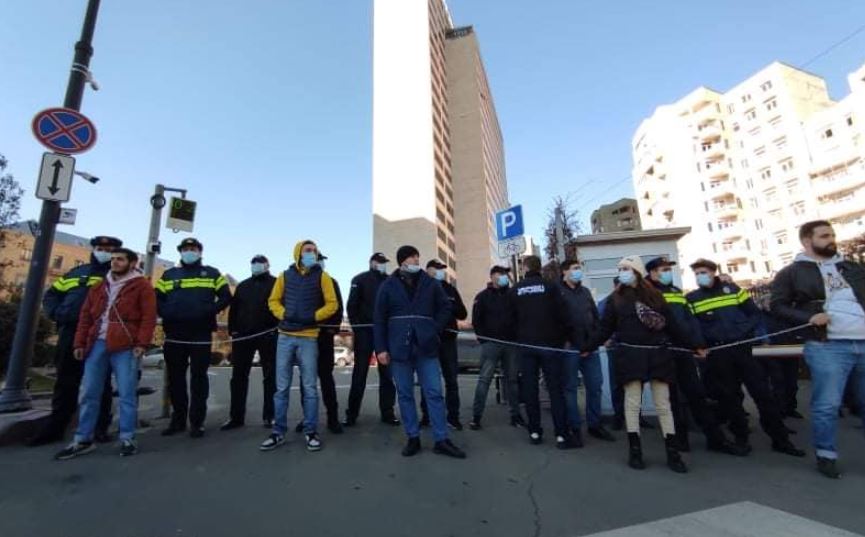 Youth wing of Labor Party holds protest at Tbilisi City Hall
Representatives of the Youth Wing of Labor Party held a protest rally at Tbilisi City Hall.
They blocked the cars entrance with a chain and demanded to restore public transport movement in Tbilisi.
Protest participant Mamuka Jugheli claimed that people were unable to get to their work places.
"This illegitimate government extended the curfew hours and the restriction on public transport movement. Let them lift up all regulations," he claimed.
The protesters urged Kakha Kaladze, Tbilisi Mayor to walk to his work place to "understand how difficult the life of an ordinary person is."