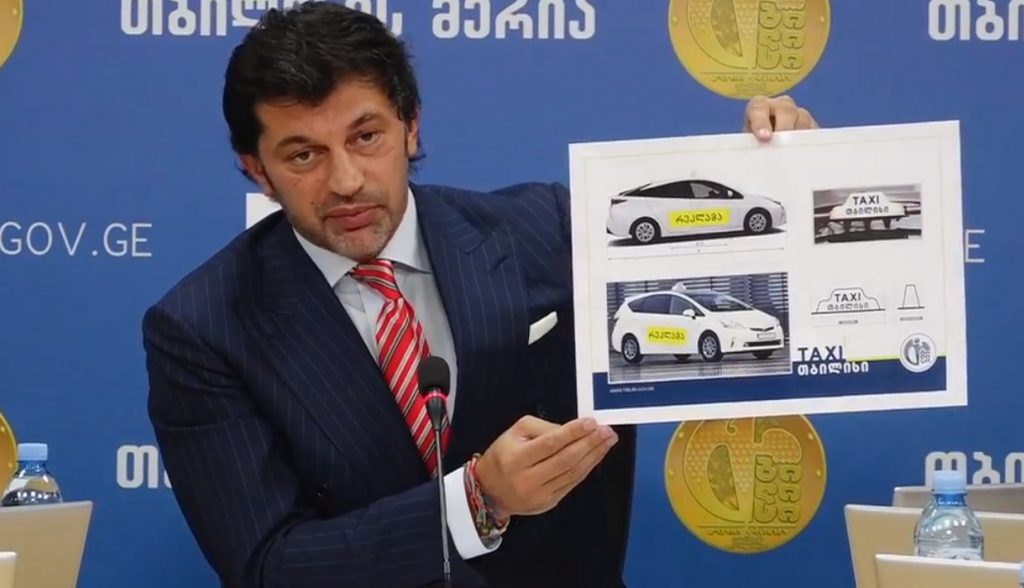 White taxis to be moving in Tbilisi starting October 1, 2019
White taxis will be moving about Tbilisi starting October 1, 2019 – Kakha Kaladze, Tbilisi Mayor reported during the city governmental sitting. Kaladze also presented a design of the taxis to the media.
Tbilisi Mayor discussed transport policy and the issue of licensing of taxis during the sitting this morning. Three-door cars and those having the steering wheel on the right side will not be able to serve passengers.
According to Kaladze, more than 6 200 permits have already been issued for taxi service for the time being. Those who serve passengers without having a corresponding license will be fined in the amount of 200 GEL. Also, free parking lots will be allocated in Tbilisi for drivers of licensed taxis.