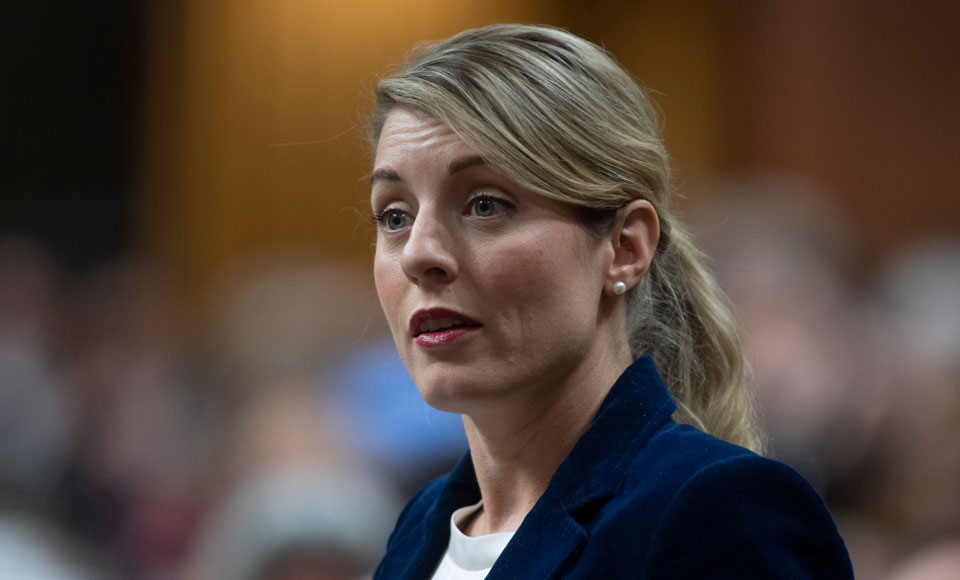 We support Georgia, we have always been in favour of open-door policy, Canadian Foreign Minister says
"We support Georgia. We have a close friendship with this country and have always been in favour of an open-door policy," Canadian Foreign Minister, Melanie Joly, said in Brussels ahead of the meeting of NATO Ministers of Foreign Affairs.
Minister noted that Canada should become more active with other NATO members.
"We know that Georgia is under a lot of pressure right now and is showing vulnerabilities. That is why we have to be here for our partners. We know that what is happening in Ukraine could potentially happen in other countries. Hence, Canada needs to play its role and step up with other NATO members," said Melanie Jolie.
The Canadian Foreign Minister also noted that pressure on Russia would continue.
"Canada will be part of the G7 meeting. The goal of today's meeting with the G7 leaders is to make ensure that we keep pressure on Russia. G7 has become a coordination group where we talk not only about the strong sanctions that we have imposed on Russia, but also want to make sure that within the West we are coordinated. Every single jurisdiction can impose strong sanctions on the people, in particular on Vladimir Putin and his oligarchs, and also, on important companies that fuel Putin's war machine," Melanie Joly declared.