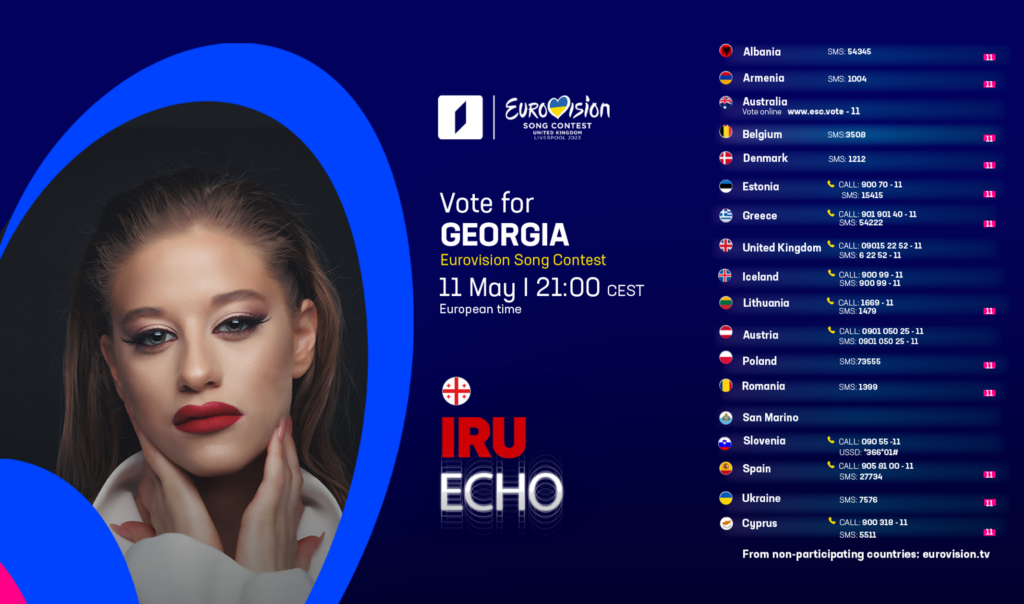 Vote for Georgia, Georgia's 2023 ESC contender to sing on May 11
Vote for Georgia! On May 11, Georgia will compete in the second semi-final of the 2023 Eurovision Song Contest (ESC). Georgia's ESC 2023 contestant Iru Khechanov will perform Giga Kukhianidze's song Echo.
The popular musical competition's live event will begin at 21:00 CET and voting at 22:20 CET. Georgia does not have the right to vote for its representative. Therefore, the support of Georgians living abroad is crucial.
Only countries that take the stage on May 11th are admitted to vote. After the 16 finalists have performed, viewers will be able to vote through texting or calling, so people who want to vote for Georgia must watch their country of residence's public broadcaster. A number will display on the TV screens, and by dialling 11, the voters will make a call or send an SMS to support Georgia's representative.
Voting from a country that does not partake in the 2023 ESC is possible via the website www.eurovision.tv.
The first semi-final of the 2023 Eurovision Song Contest (ESC) was held on May 9. Twenty-five countries will contend in the 2023 ESC Grand Final on May 13.