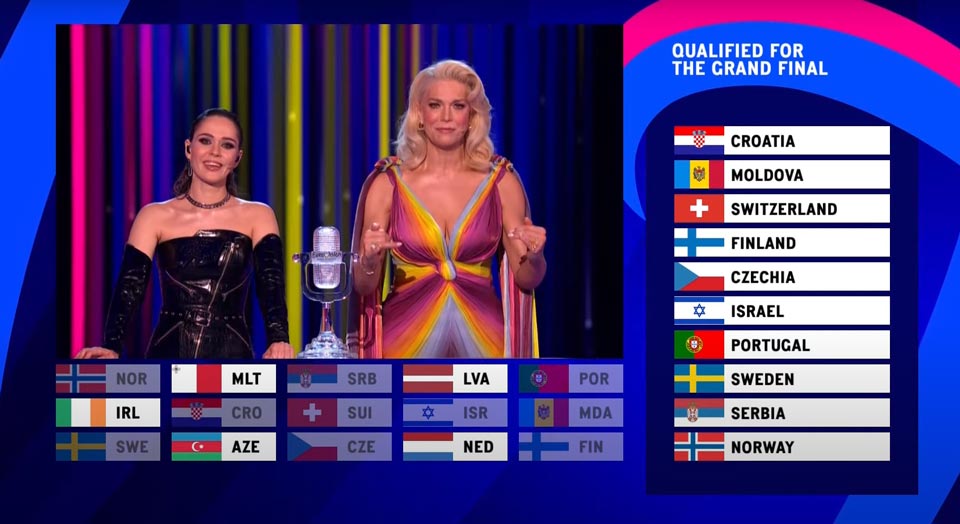 Ten countries qualify for 2023 ESC Grand Final in first semi-final
This night saw the first semi-final of the 2023 Eurovision Song Contest (ESC). On stage, contestants from 15 different nations performed, with ten of them qualifying for the Grand Final: Croatia, Moldova, Switzerland, Finland, Czechia, Israel, Portugal, Sweden, Norway, and Serbia.
Only TV viewers' votes determine who will compete in the finals. Twenty-five countries will contest in the 2023 ESC Grand Final.
Georgia will compete in the Eurovision Song Contest's second semi-final. Iru Khechanov, Georgia's ESC 2023 contestant, will perform Giga Kukhianidze's song Echo.
On May 11, the second semi-final will be contested. On May 13, the Grand Final will take place.