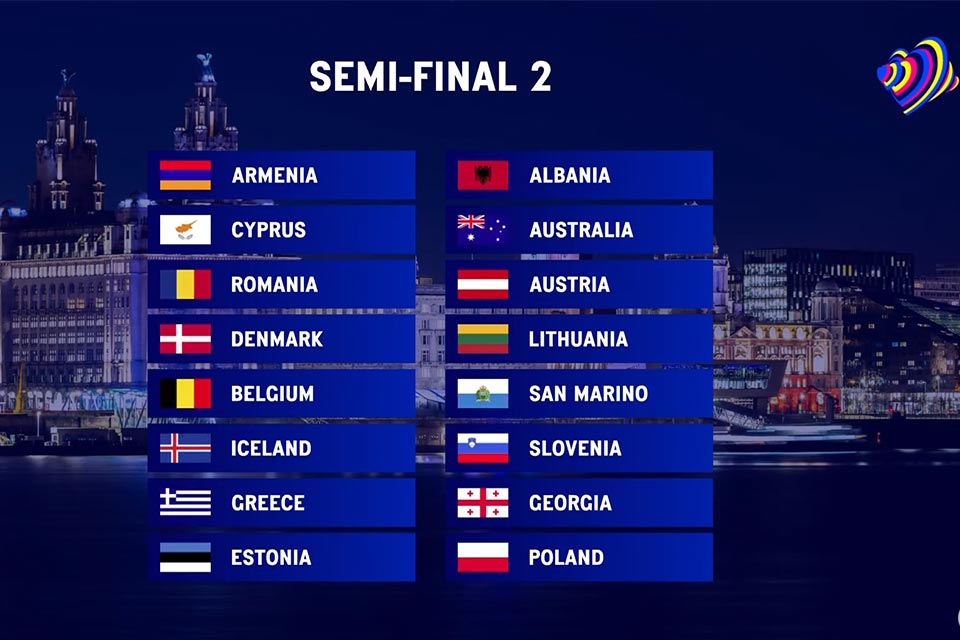 Georgia competes in 2023 ESC second semi-final
Georgia will compete in the Eurovision Song Contest's second semi-final in 2023. (ESC). Liverpool hosted the semi-final draw for the popular musical competition last night as it took over as the host city.
Serbia, Latvia, Portugal, Ireland, Norway, Croatia, Malta, Sweden, Moldova, Switzerland, Israel, the Netherlands, Finland, Azerbaijan, and the Czech Republic will compete in the first semi-final of Eurovision.
Armenia, Cyprus, Romania, Denmark, Belgium, Iceland, Georgia, Greece, Estonia, Albania, Australia, Austria, Lithuania, San Marino, Slovenia, and Poland will contend in the second semi-final round.
The first semi-final of the 2023 ESC will be held on May 9, followed by the second semi-final on May 11. The Grand Final will take place on May 13th.