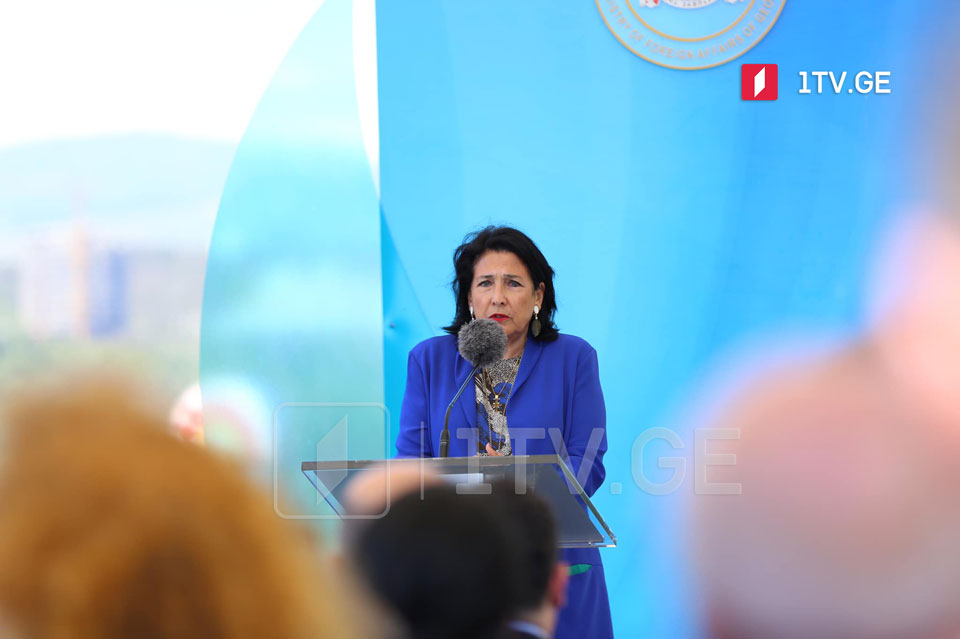 Georgian expats to be admitted to electronic vote, President says
President Salome Zourabichvili believes that Georgian citizens overseas should be permitted to vote electronically. Zourabichvili Friday addressed the Georgian Diaspora for the European Future of Georgia forum.
"We have more than a million people abroad, and only a few thousand people vote in the elections. How long may this last? Today, there are electronic means allowing people to cast their ballots. We have tested this in the last elections, and perhaps it is time to apply these methods to allow Georgians living abroad to vote.
There is no need to open many election commissions, and it would probably reduce the polarization as well. It is still possible to involve the diaspora more [in the country's life]," said the President.