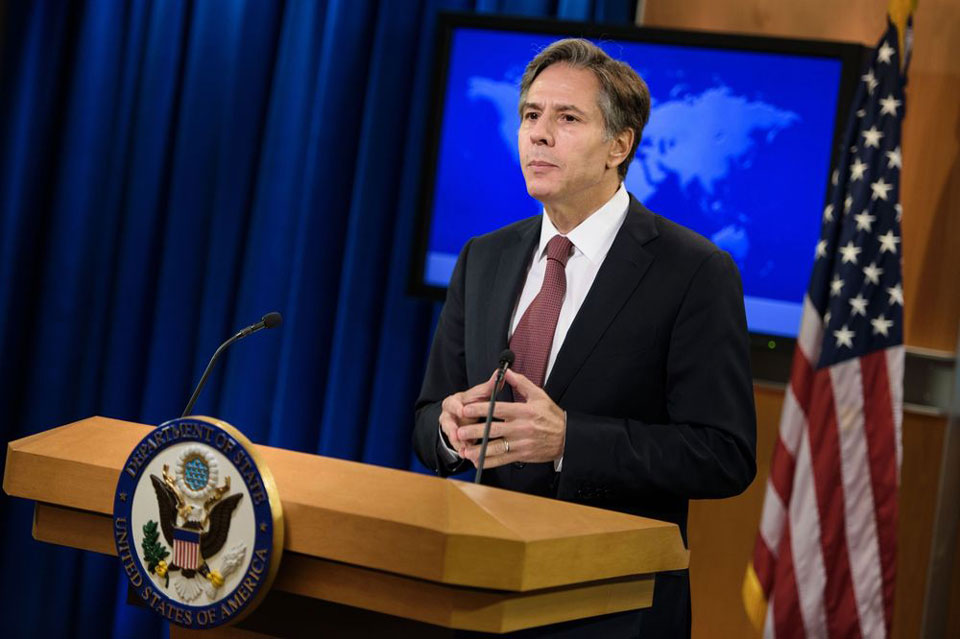 US Secretary of State: NATO door opened for Ukraine, Georgia
Aggressive activities in the Euro-Atlantic region in the latest years were carried out only by Russia first against Georgia and then Ukraine, said US Secretary of State Antony Blinken said in an interview with Euronews.
According to Blinken, the US does not know if Russian President Vladimir Putin made a decision to take renewed aggressive action against Ukraine.  But he was putting in place the capacity to do so on short notice and that was very concerning.
On the question "Russia is wary of Ukraine joining NATO, so will the United States support Ukraine's joining NATO?" Blinken answered that NATO door was open, and at the Bucharest Summit, the Alliance made it clear that Ukraine and Georgia would become NATO members if they met the requirements for membership.
"The NATO Alliance at the Bucharest summit many years ago now made clear that its door is open, including to Ukraine, including to Georgia, other countries that are interested in membership if and when they meet the requirements of membership.  And this goes back to the founding of NATO and the Washington Treaty that made clear that the alliance's doors would be open to those who sought to join and, again, could meet the criteria.  So we've reaffirmed that again at the at the most recent meeting of NATO: NATO's door is open," Blinken said.
US Secretary of State said that expansion of the alliance does not represent a threat for Russia.
"This does not represent a threat to Russia because, again, I emphasize: ours is a defensive alliance.  It's a transparent alliance.  It is not directed against Russia; it's not a threat to Russia. And in fact, unfortunately, the only aggressive actions that we've seen in the Euro-Atlantic area in recent years have been Russian aggression against Georgia and then against Ukraine.  And we don't need to see a repeat of that in Ukraine again," he said.