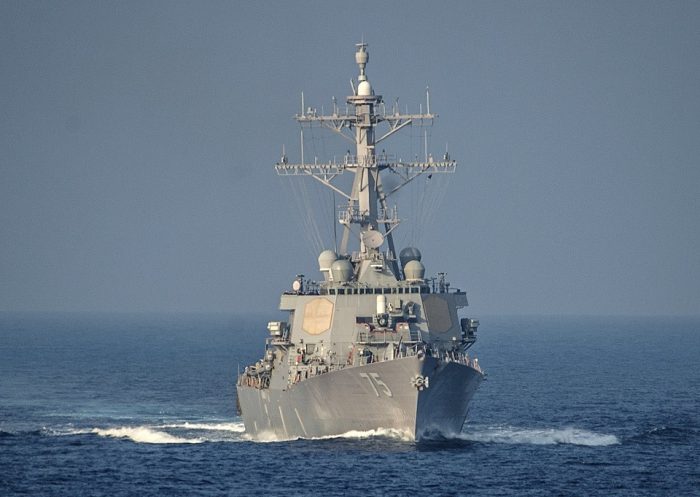 US Navy Warship USS Donald Cook enters the Black Sea
The Arleigh Burke class guided-missile destroyer USS Donald Cook (DDG 75) entered the Black Sea on Saturday.
The U.S. Navy and NATO Air Command, conducted the first joint maritime and air training mission in the Black Sea.
"The Black Sea is a critical waterway for maritime commerce and stability throughout Europe. The U.S. Navy routinely operates in the Black Sea to work with our NATO Allies and partners, including Bulgaria, Georgia, Romania, Turkey, and Ukraine," U.S. Naval Forces Europe-Africa noted.
BREAKING: USS Donald Cook conducted multi-domain Joint operations during its #BlackSea entry with @NATO AWACS and @USNavy P8As, today.

Read more: https://t.co/Y7AQSbWB3f @US_EUCOM @USNavyCNO @DESRON60_CTF65

— U.S. Naval Forces Europe-Africa/U.S. 6th Fleet (@USNavyEurope) January 23, 2021