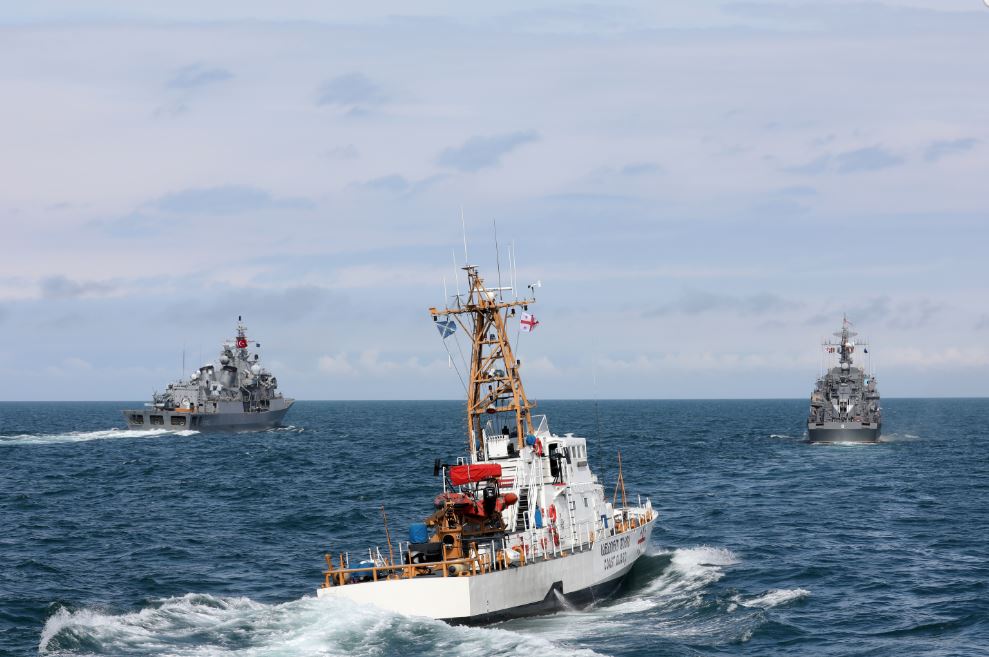 Joint training held in the Black Sea (Photo)
Ships of the Coastline Border Police of Georgian Interior Ministry (MIA) and NATO held a joint training in the Black Sea. The training was organized within the framework of the visit of Standing NATO Maritime Group 2 (SNMG2) to Georgia.
Georgian ships Dioskuria, Ochamchire and Regina Maria (Romania), Kemalreis (Turkey) and Smeli (Bulgaria) participated in the training that aimed to improve the compatibility of the partner countries' marine units with the NATO standards.
According to the MIA, the visit of NATO standing maritime immediate reaction force is a clear signal in support of Georgia amid the Covid-19 pandemic.