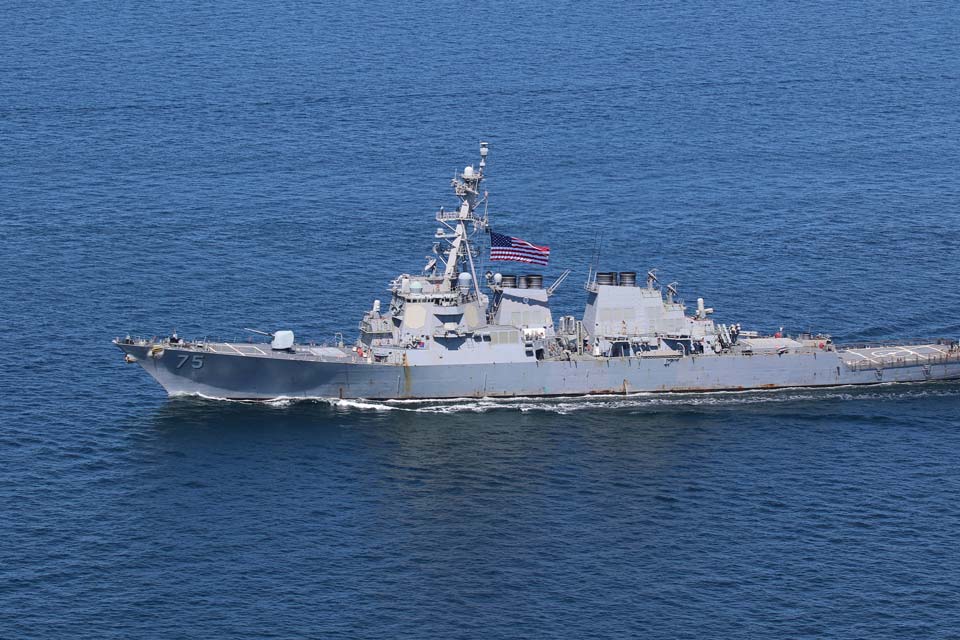 U.S. Navy Warship USS Donald Cook Enters Black Sea
The Arleigh Burke-class guided-missile destroyer USS Donald Cook (DDG 75) transited into the Black Sea in support of NATO Allies and partners today, announced U.S. Naval Forces Europe-Africa.
As U.S. Naval Forces said, "this is the seventh time a U.S. Navy ship has visited the Black Sea since the beginning of 2020. The last ship to visit the region was USS Roosevelt (DDG 80) in September. While in the Black Sea, Donald Cook will conduct routine maritime security operations that support regional stability."
BREAKING: ?? #USSDonaldCook DDG 75 began their straits transit into the #BlackSea, marking the 7th time a @USNavy warship has been in the Black Sea Region. #USNavy ships regularly patrol in these waters in support of our @NATO Allies & partners ?? ?? ?? ?? ??!#PowerForPeace pic.twitter.com/8QMEWoL2V0

— U.S. Naval Forces Europe-Africa/U.S. 6th Fleet (@USNavyEurope) November 23, 2020
"Operating in the Black Sea signifies our commitment to partners and allies in the region," said Cmdr. Kelley Jones, commanding officer of Donald Cook. "It is an important diplomatic mission, and Donald Cook has enjoyed the hospitality of Black Sea countries many times before."
The ship's operations in the Black Sea strengthens interoperability among NATO allies and partners and demonstrate collective resolve to Black Sea security under Operation Atlantic Resolve.