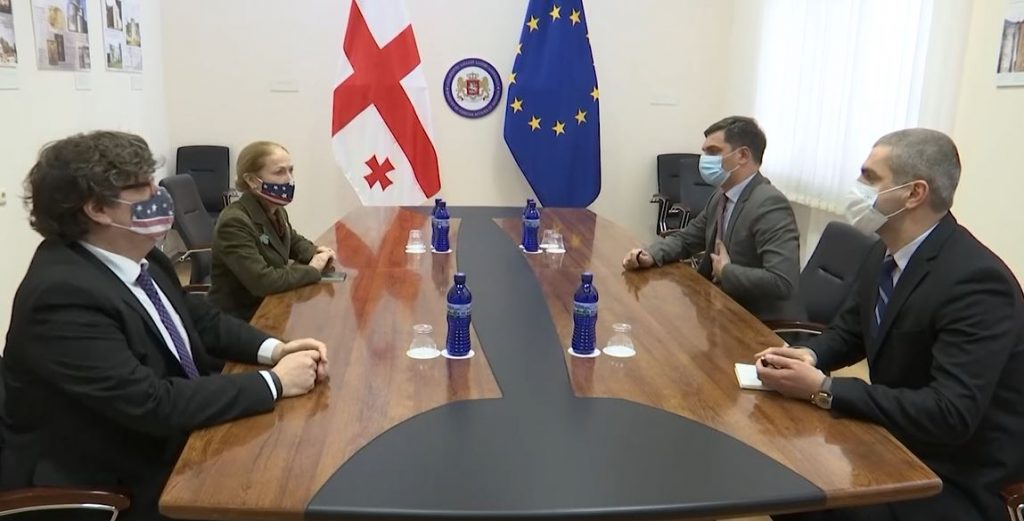 US Ambassador: US new administration anxious to work with Georgian gov't
Georgian Deputy Foreign Minister Vakhtang Makharoblishvili met with the US Ambassador to Georgia Kelly Degnan, the Georgian Foreign Ministry reported on Wednesday.
The parties addressed the deepening of the Georgia-US strategic partnership.
The US Ambassador reaffirmed the Biden Administration's readiness to work intensively with the Georgian government.
"We discussed the upcoming scheduling of the working group meeting for the strategic charter. There is a lot of good work to be done. We have a new administration in the United States that is anxious to get to work with our Georgian colleagues and friends," Kelly Degnan said.
Georgian Foreign Minister Davit Zalkaliani's letter to the US Secretary of State, Antony Blinken, was also discussed. The letter highlights the plans and priorities for further deepening of the strategic partnership with the United States.