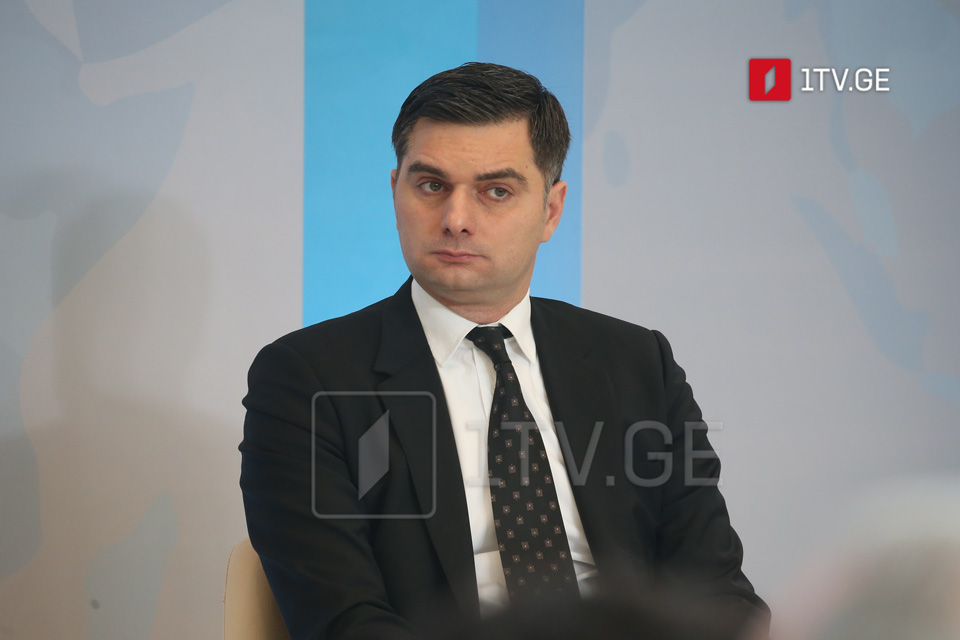 Georgia's FM to discuss 12 priorities implementation in Brussels, says Georgian mission to EU Head
The head of the Georgian mission to the European Union, Vakhtang Makharoblishvili, has described the visit of Georgia's Foreign Minister, Ilia Darchiashvili, to Brussels as another significant example of the dynamic and intense relations between Georgia and the European Union.
"The primary focus of these meetings is the implementation of the 12 priorities. Several crucial steps have been taken recently. Therefore, it will be very important to provide the mentioned information to our European colleagues and hear their evaluations. These discussions will also touch on further steps for sectoral integration between Georgia and the EU.
Conversations with EU ambassadors will cover a wide range of topics, including security matters, the impact of Russia's aggression in Ukraine on Georgia, and the overall security situation in the region. The Georgian delegation will provide its European counterparts with updated information on the current situation in the occupied territories," Vakhtang Makharoblishvili said.
Minister Darchiashvili will visit Brussels on September 25-26. During the working visit, Minister Darchiashvili will meet with high-ranking European Commission officials, such as the European Commissioner for Enlargement and Neighborhood Policy, the European Commissioner for Internal Affairs, the Vice President of the European Commission, the European Commissioner for Values and Transparency, the European Commissioner for Energy, and the European Commissioner for Economic Affairs.