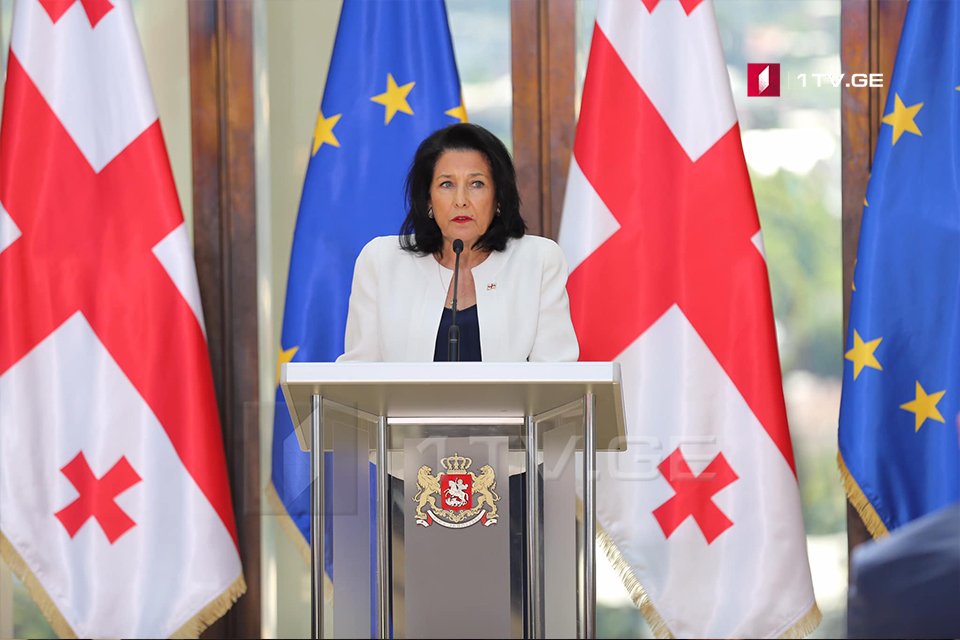 Ukraine's Zelensky should have been invited to address Georgian lawmakers, President Zourabichvili states
"We are probably one of the few countries in Europe where Zelensky (President of Ukraine) did not get a chance to address the parliament. Does this require anything other than moral solidarity?! We should have invited Zelensky to the Georgian Parliament!" President of Georgia Salome Zourabichvili said in an interview with the media outlet PalitraNews.
According to the President, Georgia and the Georgian people showed full solidarity with Ukraine.
"The country, the population, the society declared full solidarity with Ukraine. That is the main thing. It is impossible not to be in full solidarity with this country, which is now in the same conditions we were in many years ago. Ukraine's struggle, consistency, and endurance have set a great example during these hard hundred days. Georgians appreciate this. It is not within our power to give what is beyond our ability, but we owe it to moral solidarity," the President said.
According to Salome Zourabichvili, the Ukrainian and Moldovan flags could have been flown on the parliament building with the Georgian and EU flags on May 26, Georgia's Independence Day, held under the auspices of the European integration.
"Ukraine is the main reason, which speeded up the process. We should acknowledge that and be grateful," she added.