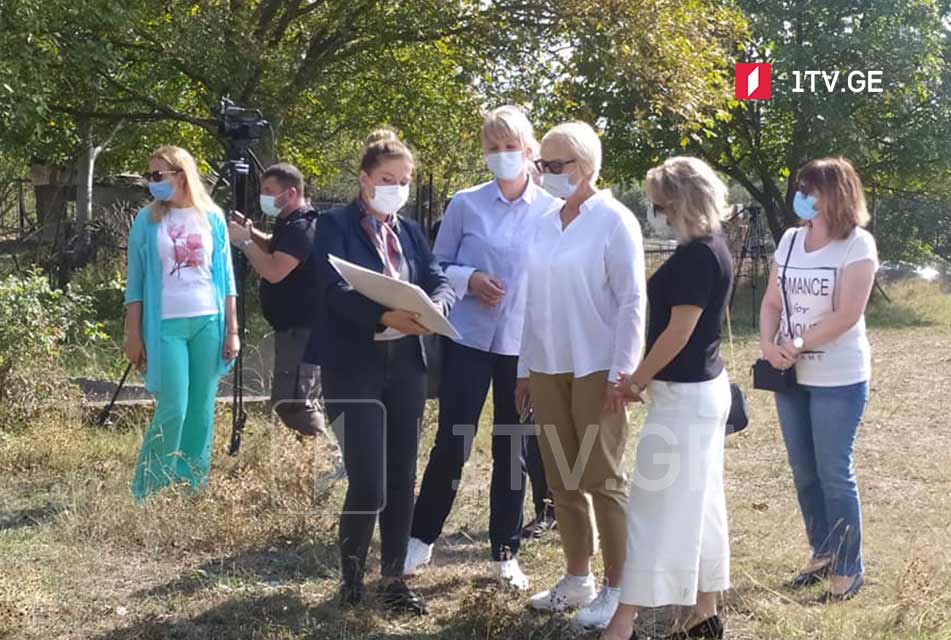 Ukraine's Ombudsman visits occupation line in Georgia
Today, Ukraine's Ombudsman Lyudmila Denisova, along with her Georgian colleague Nino Lomjaria, visited the occupation line in Khurvaleti village, in Georgia's breakaway region of South Ossetia.
The representatives of the State Security Service of Georgia informed the Ukrainian Ombudsman of the current developments on the ground, while Lomjaria briefed her colleague on the human rights issues facing the citizens in the occupied territories.
Lyudmila Denisova said Ukraine deals with the same challenge of occupation, however, the situation is not as severe as it is here as Ukrainians are allowed to cross the checkpoints to get pension or products.
"We have one enemy and the world must unite, there must be new approaches, new sanctions against the Russian Federation," Ukraine's Ombudsman underscored.
Earlier today, Lyudmila Denisova and Nino Lomjaria signed a memorandum of cooperation. By signing it, the parties reaffirmed their readiness to work closely together to improve mechanisms for the protection of human rights and fundamental freedoms, strengthen democratic institutions and the rule of law.