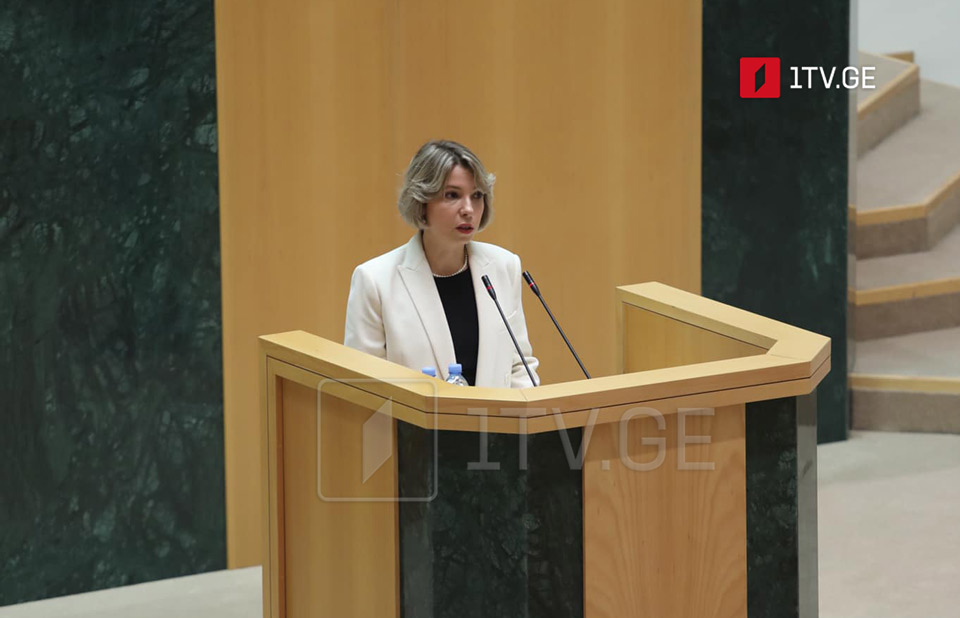 Public Defender delivers annual report to Parliament
Georgian Public Defender Nino Lomjaria delivered the annual report on the state of human rights protection to the parliament's Friday plenary session.
According to Lomjaria, throughout the reporting period, the Public Defender Office received 4,666 complaints of human rights violations and 11,126 hotline calls. In addition, in 2021, the Public Defender drafted and submitted 67 recommendations/proposals to state agencies.
During the session, the Public Defender responded to a query from the ruling Georgian Dream MPs concerning the constitutional suit over the assignment of lands to the Georgian Patriarchate. Nino Lomjaria stated that the lawsuit was against the Parliament, not the Patriarchate.
"We filed an appeal against the statute passed by Parliament," she continued.
Concerning the absence of a directly affected party, Lomjaria said that the Public Defender has a unique competence under the Organic Law to take the case to the Constitutional Court even if no directly affected party exists.
Nino Tsilosani, a GD MP, commented on the Public Defender's activities in the case of ex-President Mikheil Saakashvili.
"You turned the Ombudsman's office into a tool for expressing your own political opinions. People recognized you as Saakashvili's lawyer, not as a public defender," Tsilosani claimed.
"I want people to remember me as a public defender who stood up for Mikheil Saakashvili's and anybody else's rights, even if it wasn't appropriate or comfortable for the governing political force," Nino Lomjaria responded.