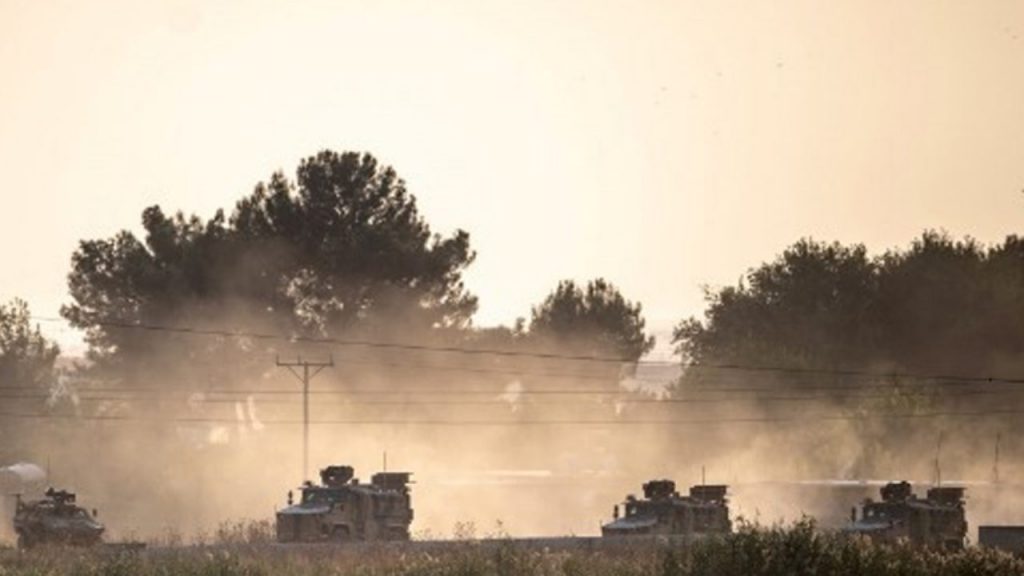 U.S. troops in Syria came under fire from Turkish positions
U.S. troops in northern Syria came under artillery fire from Turkish positions on Friday but none were wounded, the Pentagon said, an incident that highlights the risks to U.S. troops as Turkey wages an offensive against U.S.-allied Kurdish militia.
"The explosion occurred within a few hundred meters of a location outside the Security Mechanism zone and in an area known by the Turks to have U.S. forces present," Navy Captain Brook DeWalt, a Pentagon spokesman, said in a statement, as reported by Reuters.
DeWalt said that all U.S. troops were accounted for after the incident near Kobane, Syria, late on Friday.
U.S. troops have not withdrawn from Kobane, he said. A U.S. official, speaking on the condition anonymity, said a small number of U.S. troops had moved away from the outpost temporarily after the artillery fire, but are still in the general area and expect to be back.
Turkey's Defense Ministry said it had taken all measures to ensure that no U.S. base was damaged while it responded to harassment fire that originated near a U.S. base close to Kobane.
"The firing was ceased as a result of the issue being relayed to us by the U.S.," the ministry said in a statement.
U.S. forces have had a successful partnership with Kurdish YPG militia in Syria to oust the Islamic State group.