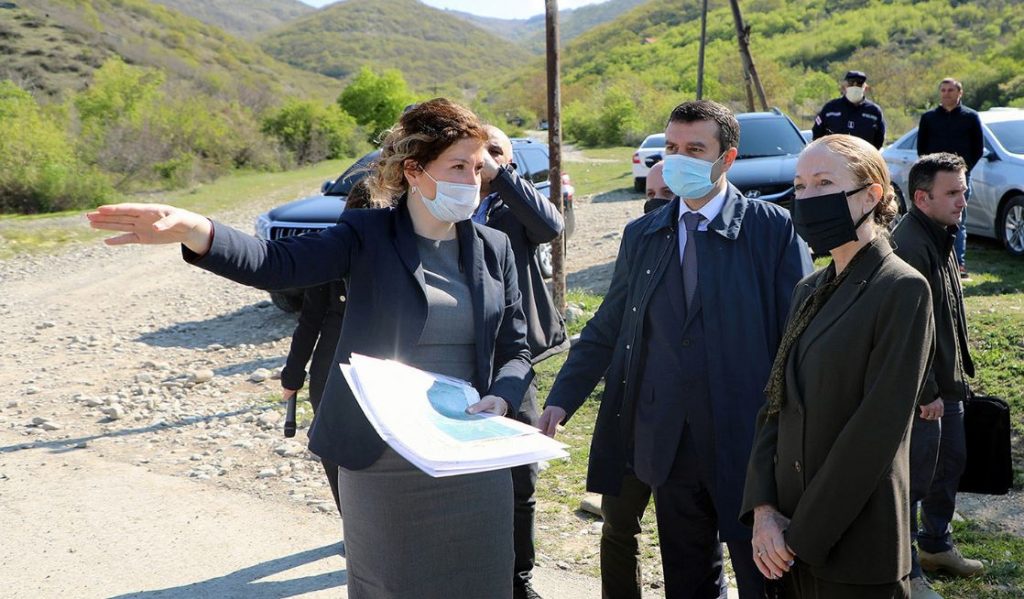 U.S. Ambassador to Georgia visits occupational line
The U.S. Ambassador to Georgia Kelly Degnan visited Odzisi village, which is located near the occupational line, together with Deputy Head of State Security Service Aleksandre Khojevanishvili.
According to State Security Service, the U.S. Ambassador became introduced with the current situation in the village and threats facing the locals due to artificial barriers and installed barbed wires in proximity to the village.
Kelly Degnan reiterated that the U.S. supports Georgia's territorial integrity and state sovereignty and claimed that Russia has to fulfill the commitments taken under the 2008 truce agreement and has to pull out forces from Georgia's territory.
"The latest borderization is concerning. I came here to see with my own eyes what is happening especially amid COVID-19 pandemic when we are all working to save lives. Additional threat in the form of borderization is inhuman. As I know, entrances were closed in September and at least 13 persons could be saved on the territory controlled by official Tbilisi if they had the opportunity to be provided medical assistance. Seeing such military-political situation is regrettable," Degnan said.
The U.S. Ambassador also expressed concern about the misinformation spread over the Lugar Research Center. "Attacks on Lugar laboratory is merely falsehood and irresponsibility," Degnan said.