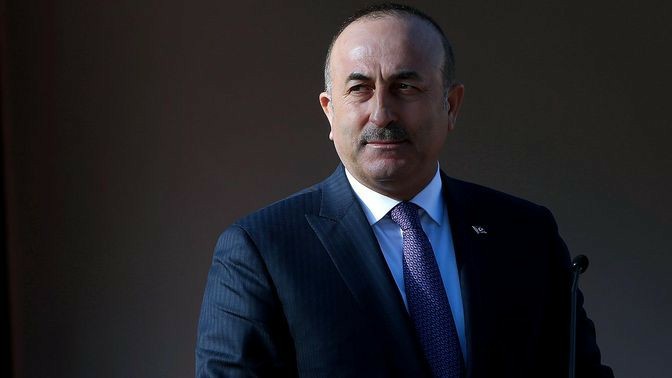 Turkey eyes better ties with Germany in 2018: Foreign Minister Çavuşoğlu
Turkey believes ties with Germany will improve in 2018 after a year of strained relations in 2017, Foreign Minister Mevlüt Çavuşoğlu has said, calling on Berlin to stop what he called "Turkey-bashing trends" and stop "attacking President Recep Tayyip Erdoğan."
"The first three quarters of 2017 were not very good, but we have made some progress since then. We now have good dialogue, particularly with [German] Foreign Minister [Sigmar] Gabriel. I think both sides are ready to normalize relations. So I am expecting a much better year in 2018," Çavuşoğlu told German press agency, the DPA, in an interview published on Jan. 1.
He stressed that Turkey "does not seek any crisis" but Germany "does not miss an opportunity to attack Turkey." "There is a very dangerous Turkey-bashing trend, a [President Recep Tayyip] Erdoğan-bashing trend in Germany, which is not very helpful. I don't think the president cares about it, but it's affecting bilateral relations," Çavuşoğlu said.
Ties between the two countries were severely tested last year. Germany banned Turkish politicians, including Erdoğan, from staging political campaigns ahead of the April referendum on shifting to an executive presidential system, after which the Turkish president compared the measures to "Nazi-era" policies, which further deepened tension.
Çavuşoğlu said he did not regret such comparisons from Erdoğan. "What happened in those days reminded us of what happened during the Nazi era. Maybe it didn't even happen during the Nazi era. I don't think the Nazi regime stopped any visits or meetings like those," he added.