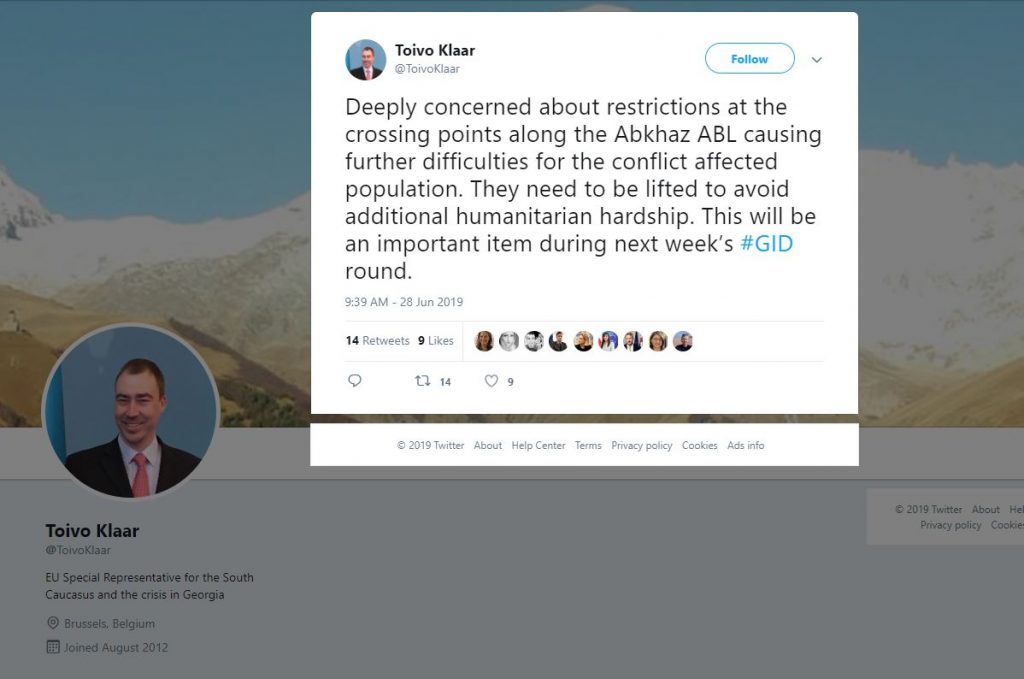 Toivo Klaar says closure of Enguri Bridge will be main topic for discussions at Geneva talks
The EU Special Representative for the South Caucasus and the crisis in Georgia Toivo Klaar expressed his deep concern over the recent restrictions at the Enguri Bridge, the so-called border with occupied Abkhazia region, on his Twitter page.
"Deeply concerned about restrictions at the crossing points along the Abkhaz ABL causing further difficulties for the conflict-affected population. They need to be lifted to avoid additional humanitarian hardship. This will be an important item during the next week's Geneva International Discussions round," Klaar wrote.
The Abkhazian de-facto authorities closed the movement across Enguri Bridge on June 27. The State Security Service says that closure of the bridge is an illegal limitation of free movement to locals.