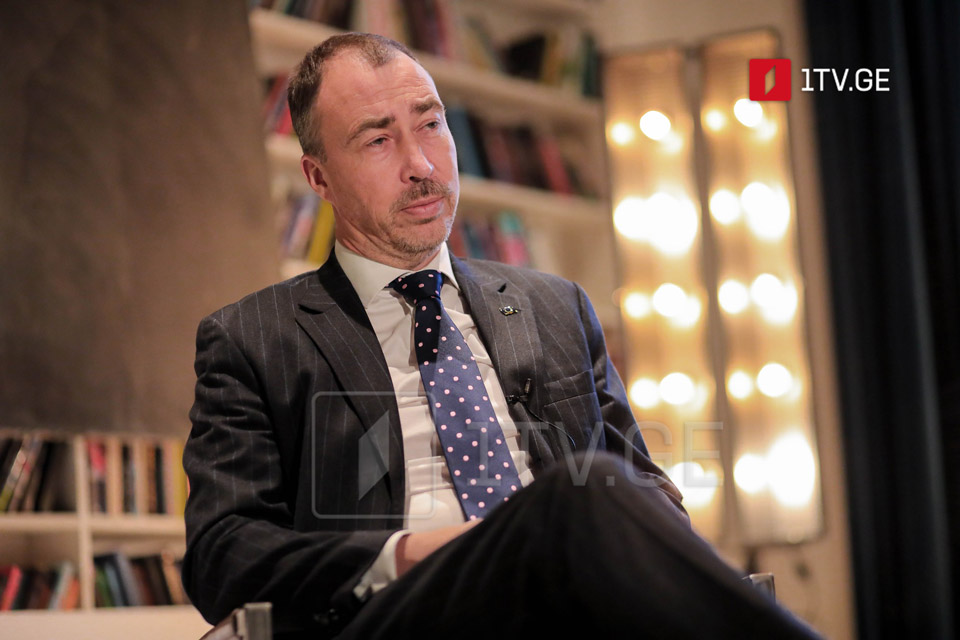 Toivo Klaar deems GID as vital to meet and build future developments
Toivo Klaar, European Union Special Representative for the South Caucasus and the Crisis in Georgia, said that he is "encouraged" by the fact all participants are present at the next round of the Geneva International Discussions (GID) in Switzerland and that "everybody feels that it is necessary to engage to keep the GID format going."
According to Toivo Klaar, the GID format is vital.
"We need to work together to maintain it, to protect it, and if possible to achieve small victories, but the most important thing is that we keep the format going and everybody is committed," he said.
Toivo Klaar clarified that the GID format is significant for several reasons: It brings together all sides and is vital for security and stability when the regional and international security situation is tense.
"This is the only format that brings around the table Georgia, Russia, the United States, also the Abkhazians and the Ossetians, and it is co-chaired by the EU, United Nations and the OSCE. So you have a very large representation of the international community participating in this format that I believe is already a value in itself.
It is a format that was created in the aftermath of the 2008 war, and I sense that it is perceived as being crucial by all participants for security and stability. In that sense, it is a vital format to meet and build future developments. That is a shared impression, I believe, and that is what we are working for.
I believe that it is important to keep this format going. Of course, the external, international security situation is very difficult, but also, particularly for this region, it is important to keep such formats going because it will be very difficult to restart them if they were totally broken," he said.
The next round of the Geneva International Discussions (GID) takes place on April 5 in Switzerland.