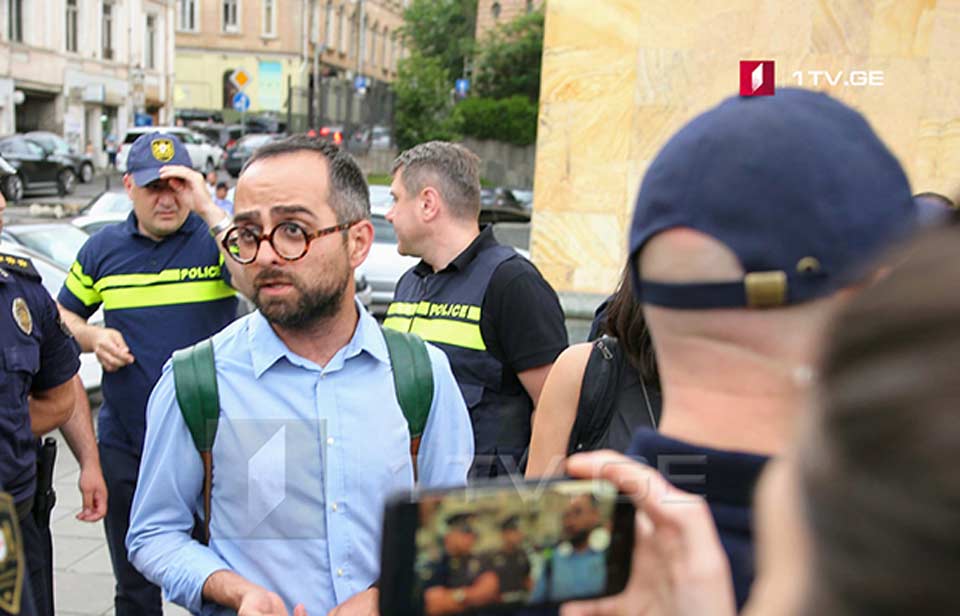 Tbilisi Pride Week organizer says PM's statement irresponsible
Protesters at Georgian Parliament are inciting violence, says Tbilisi Pride Week organizer Giorgi Tabagari as counter-rally is unfolding amid tension in downtown Tbilisi.
Tabagari dubbs the Georgian Prime Minister's recent statement that the march is inappropriate, as irresponsible. "I do not know whether anything makes sense after the PM's statement. Georgian PM made an irresponsible statement. He made the wrong emphasis," Tabagari said.
"We try our best not to confront. They can release anger wherever they do, but we should have the chance to hold a peaceful march, regardless of what people, who are ripping up the tents in front of the parliament, think," Tabagari underscored.