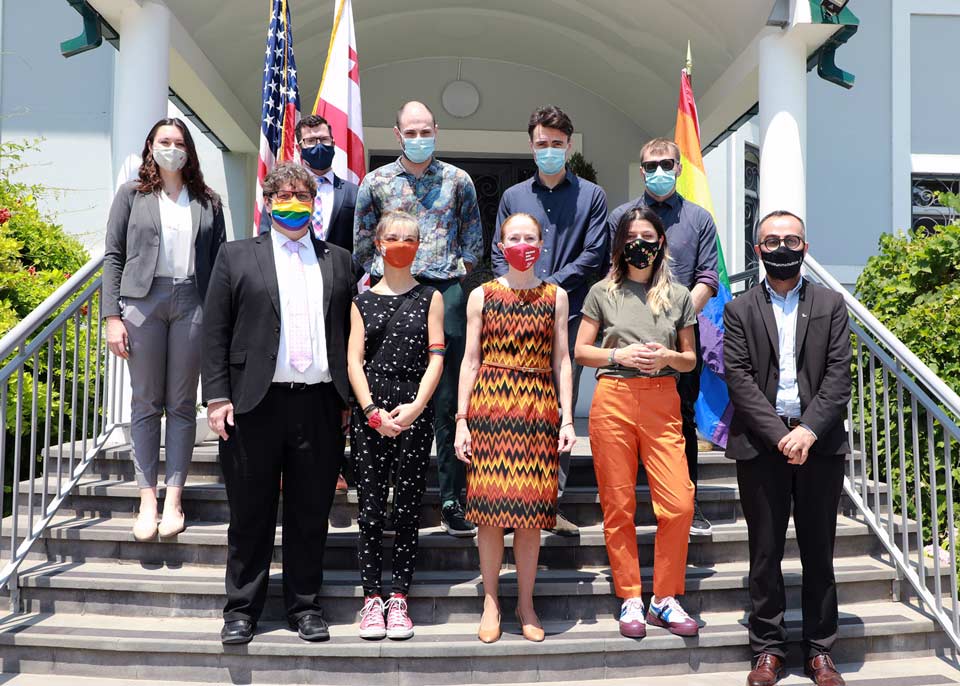 US to support freedom of expression and assembly of all Georgians
"We support the freedom of all Georgians, including the LGBTQI+ community, to exercise their rights to freedom of expression and assembly in a nonviolent manner," the US Embassy in Georgia stated on Monday.
Ambassador Degnan met with leaders of several civil society organizations to express the United States' support for their work advancing human rights in Georgia, the Embassy said.
"The United States continues to support the Government of Georgia and members of civil society in upholding their commitment to protecting the human rights of all citizens.

Georgia's Constitution and laws guarantee every citizen the right to equality and dignity and to freely develop their personality, regardless of their sexual orientation or gender identity," the statement reads.
Tbilisi Pride Week, which kicked off amid tension on July 1, will end on July 5.