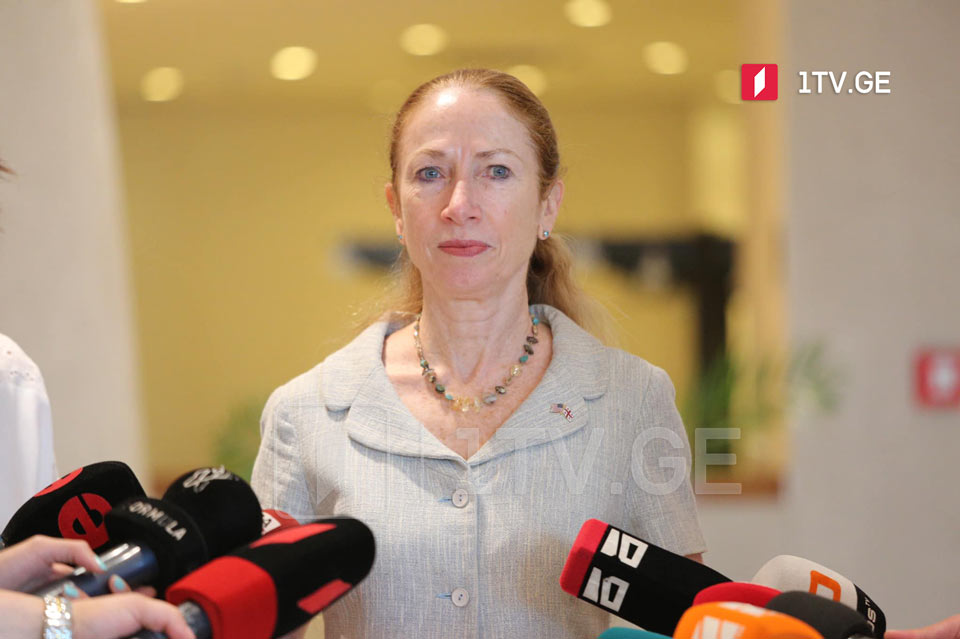 Disrupting exercise of Constitutional rights to be violation of Georgia's Constitution, US Ambassador says 
"The Constitution of Georgia protects the rights of all its citizens to exercise the right to freedom of assembly and freedom of expression, just as the Constitution of the United States does, even when those views are unpopular or controversial," US Ambassador to Georgia Kelly Degnan stated on Sunday.
"We really appreciate the efforts of the Ministry of Internal Affairs to protect the people's right to exercise those Constitutional guarantees of freedom of expression and freedom of assembly. It is a very difficult job, but Georgia's police officers, we are confident, have the training, skills, and professionalism to ensure that everyone can peacefully participate in the march tomorrow. Those who want to disrupt the peaceful exercise of Constitutional rights through violence and hate are violating Georgia's constitution," Ambassador Degnan underscored.
Tbilisi Pride Week, which kicked off amid tension on July 1, will end on July 5.