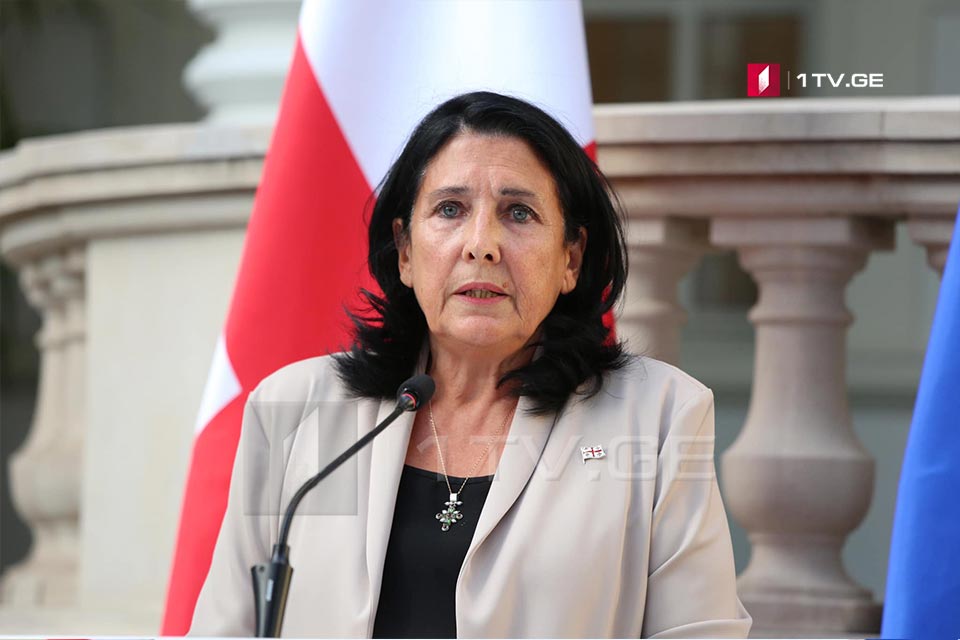 Tbilisi Pride participants to have a constitutional right of freedom of expression, President says
All forms of violence, threats, pressure and hate speech are unacceptable to me. Unacceptable because it is a violation of constitutional rights. Inadmissible for me as a guarantor and protector of the Constitution, Georgian President Salome Zourabichvili echoed the Pride Week activities scheduled for July 1-5 in Tbilisi.
"Everyone has the right to enjoy the freedom of expression. It is our inherent tolerance, the part of our identity, the pillar of our country. That's why I also believe that everyone has the right to assemble. The participants of Tbilisi Pride have the right to express their views, which is everyone's constitutional right, under the norms established by the Constitution and the law. It is important for our country and our unity," President stated.