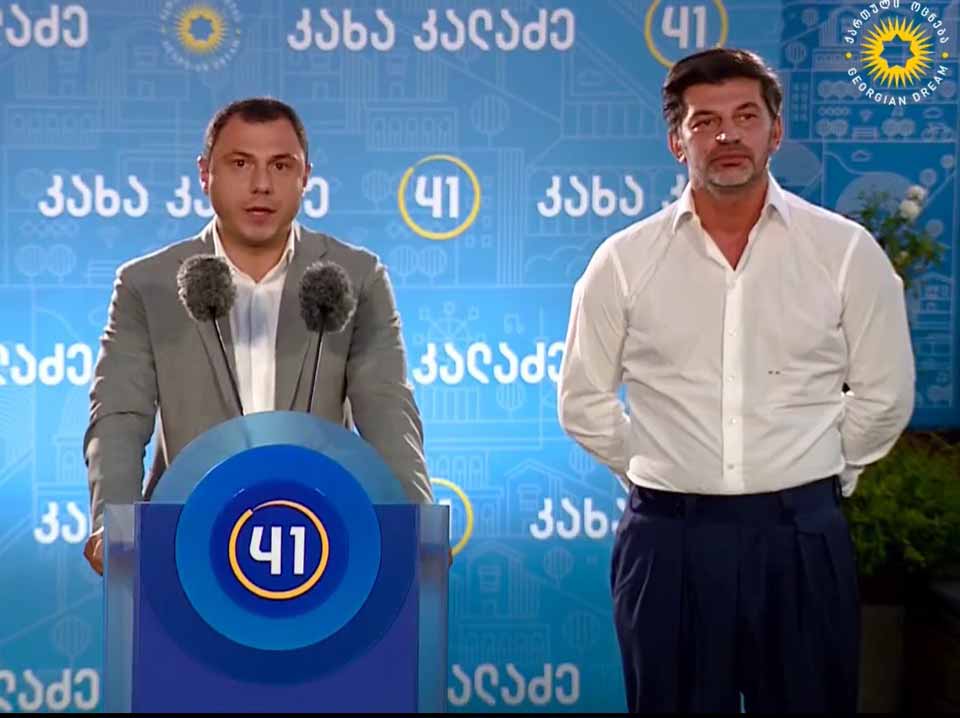 Tbilisi Mayor to open election headquarters
Tbilisi Mayor and the nominee for the mayoral post at the 2021 local elections, Kakha Kaladze opened Tbilisi election headquarters to be headed by Giorgi Amilakhvari.
Kaladze invited every citizen to express his/her viewpoint. He described Giorgi Amilakhvari as being a good manager and progressive person.
"I wish success to Tbilisi, which used to choose and continues to choose the rules, where citizenship means to love, care and respect, where citizens know the price of sincerity and loyalty. I believe they will say many times that they have seen everything in this city. Let us go forward to the common victory," Kaladze said.