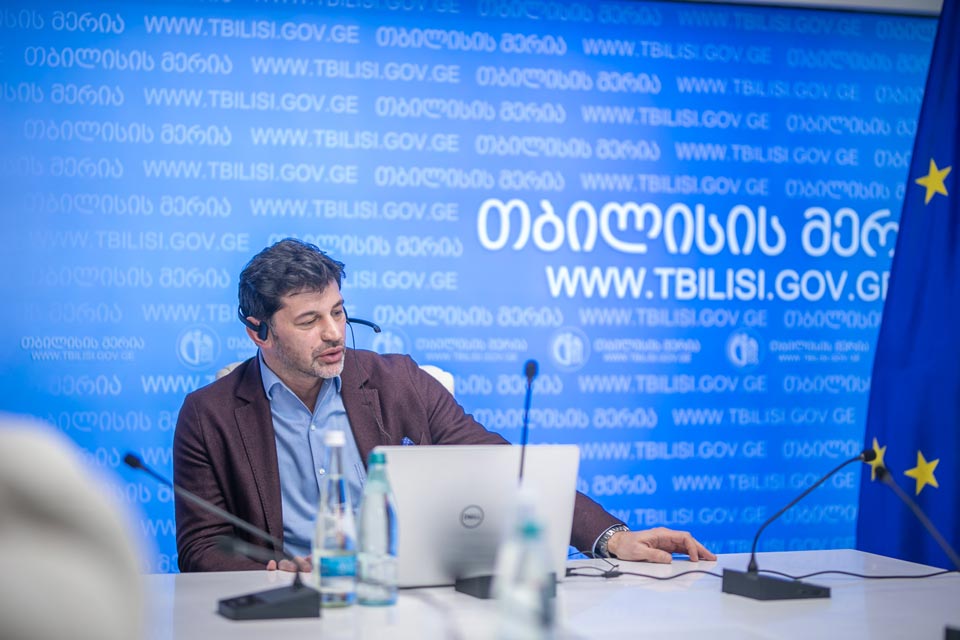 Tbilisi Mayor, EBRD President to hold virtual meeting
Tbilisi Mayor Kakha Kaladze and his deputies held an online meeting with the newly elected President of the European Bank for Reconstruction and Development, Odile Renaud Basso, on Monday.
The introductory meeting focused on the EBRD-funded projects, the press office of the Tbilisi City Hall reports.
Tbilisi Mayor focused on the priority directions and spoke about the implementation of EBRD-funded projects. Mayor thanked the organization for fruitful cooperation.
"I would like to accentuate on our municipal transport policy. The municipal bus fleet was in poor condition, and all resources were exhausted three years ago when we launched reforms. EBRD involvement in the fleet renewal project is important. We will have a completely renewed bus fleet by the end of this year. I should also emphasize the involvement of EBRD in the Tbilisi metro modernization project", Kaladze said.
Kakha Kaladze highlighted the EBRD contribution to the waste management regulation process. According to him, Tbilisi will have the best project and plan in this direction soon.