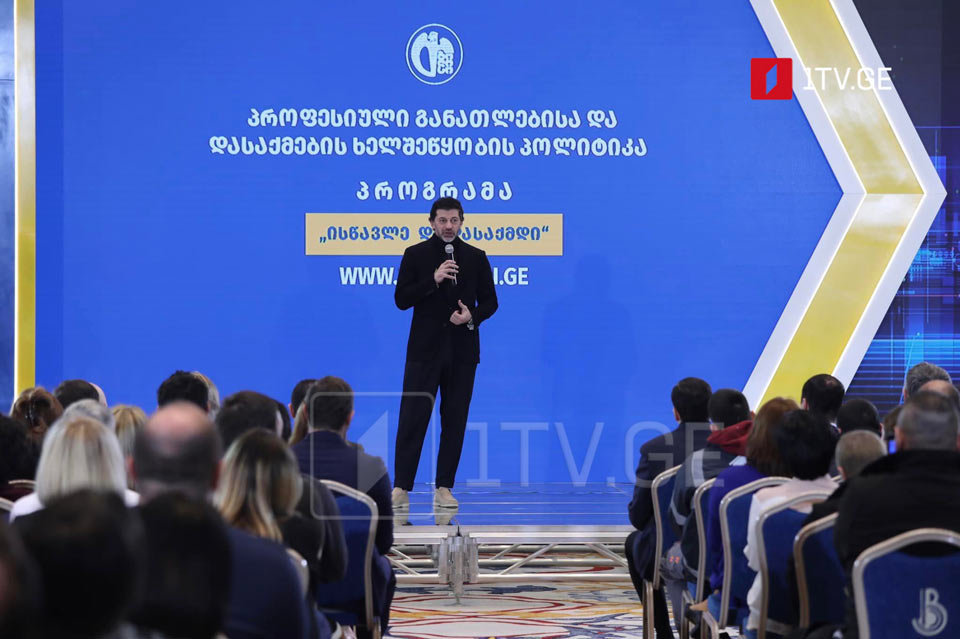 Tbilisi City Hall's Learn and Get Employed program hits 70% employment rate
Tbilisi Mayor Kakha Kaladze delivered a report on the "Learn and Get Employed" professional training program initiated by the City Hall.
The mayor claimed the program's employment rate had roughly reached 70%.
"Many people claim that there are no jobs in the country. At the same time, the business sector frequently has trouble filling jobs with qualified candidates. We have detailed guidelines from them and are in constant communication with them. As a result, we have developed a program that enables us to reskill job seekers in a variety of fields, enhance their professionalism, and help them find employment. Nearly 70% of program participants had been employed," Kakha Kaladze stated.
He claimed that as part of the program, the applicants would study a broad range of topics to further get employed in related fields.
"This year will see the addition of information technologies," he added.