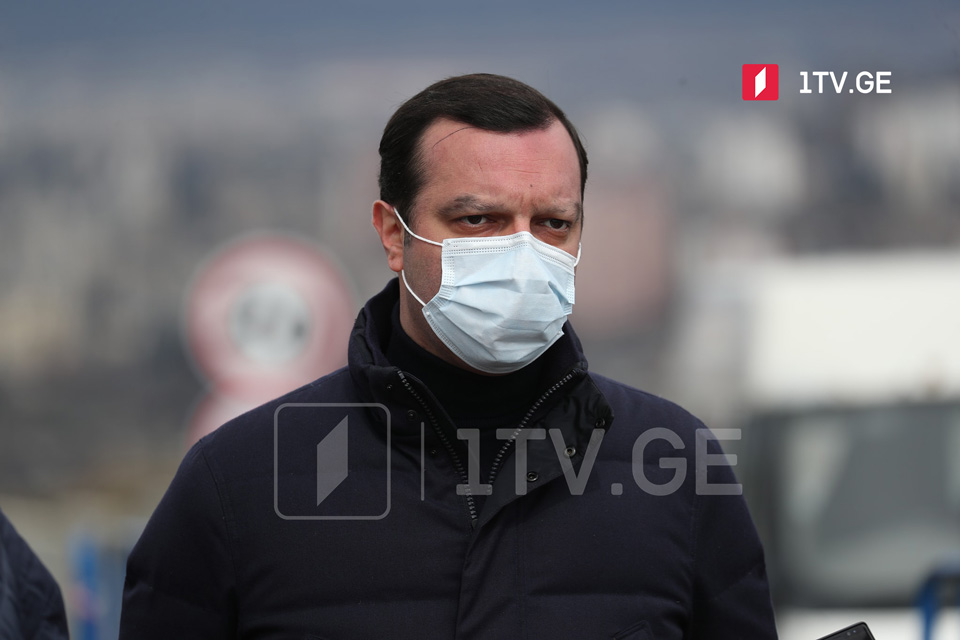 Tbilisi City Hall decides to restore natural slope in vicinity of progressing landslide
The working group studying the landslide zone on the Vashlijvari slope near Machavariani Street and German specialists invited by Tbilisi City Hall observed the landslide process again on Thursday.
Deputy Mayor of Tbilisi Irakli Bendeliani listed the works that the Tbilisi City Hall would start in the coming days under the foreign experts' supervision.
"We decided to start specific works. You know, some construction has been carried out here for years. Our first task for safety reasons is to immediately restore this slope at the top of Machavariani Street, where the landslide is progressing, to its natural state. The main purpose of this measure will be to reduce the active landslide to some extent. We will install a temporary obstacle and build safe access roads directly to the landslide site. Then the rock will be cut and removed in certain areas. Certain terrace type works must be carried out. It is important to stop this creeping slope movement on the anchoring principle along with other measures," Irakli Bendeliani said.
According to the Deputy Mayor, the works envisaged by the construction of the Gelovani-Vashlijvari road would continue in the safe Gelovani part. Bendeliani added that traffic on Machavariani Street would be restored after the threats are finally eliminated.
Deputy Mayor stressed there is no need to evacuate the population due to the dangers of landslides. He added the City Hall would install an additional modern monitoring system, successfully tested in many countries, in a week besides the ongoing daily monitoring.
Landslide processes have intensified near Machavariani Street and nearby slopes due to specific actions taken. Tbilisi City Hall announced the landslide on March 15, and traffic in the area has been banned since March 16.