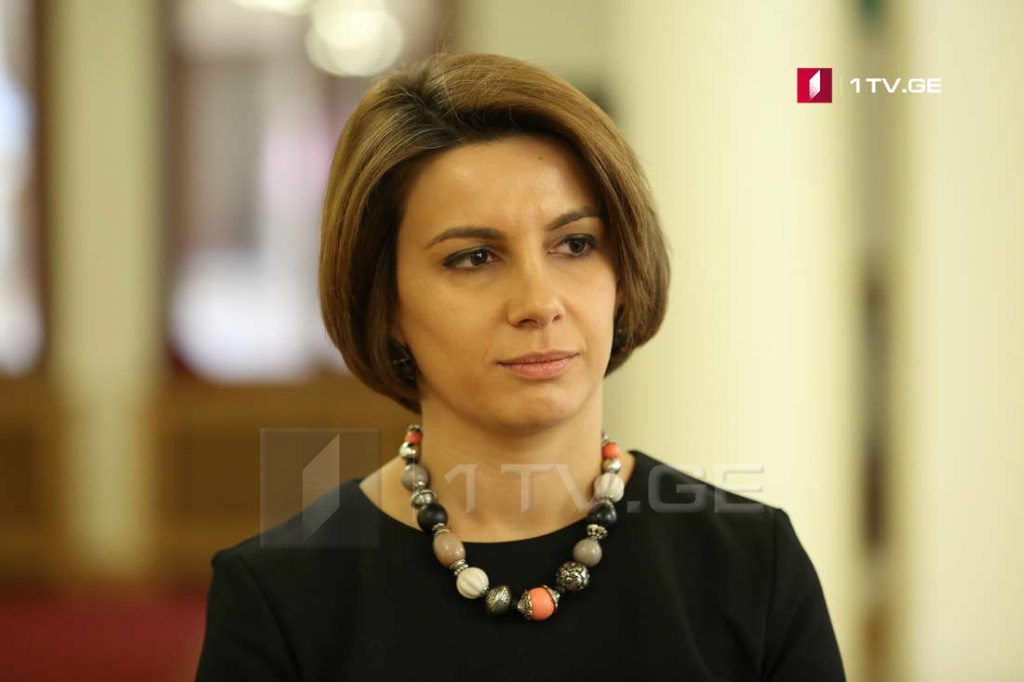 Tamar Chugoshvili – Public has right to see letter which Mamuka Khazaradze talked about
The public has the right to see the letter, which Mamuka Khazaradze (founder of TBC Bank JSC) talked about in the parliament – Tamar Chugoshvili, Vice-Speaker of the Parliament said.
"Serious accusations were voiced from the parliamentary tribune. More clarity should be shed on this matter," Chugoshvili said. She claimed that the existence of the letter had to be confirmed at first.
"There are many questions about the letter. We heard different statements from investigation services and the National Bank. The author of the accusations has to provide the public with more information about the letter," Chugoshvili said.
On March 4, Mamuka Khazaradze, founder of TBC Bank said during the sitting of the parliamentary finance-budgetary committee that he had received a menacing letter from Giorgi Gakharia, Minister of Internal Affairs, ahead of the second round of presidential elections where Gakharia was allegedly threatening Khazaradze with ruining his reputation.