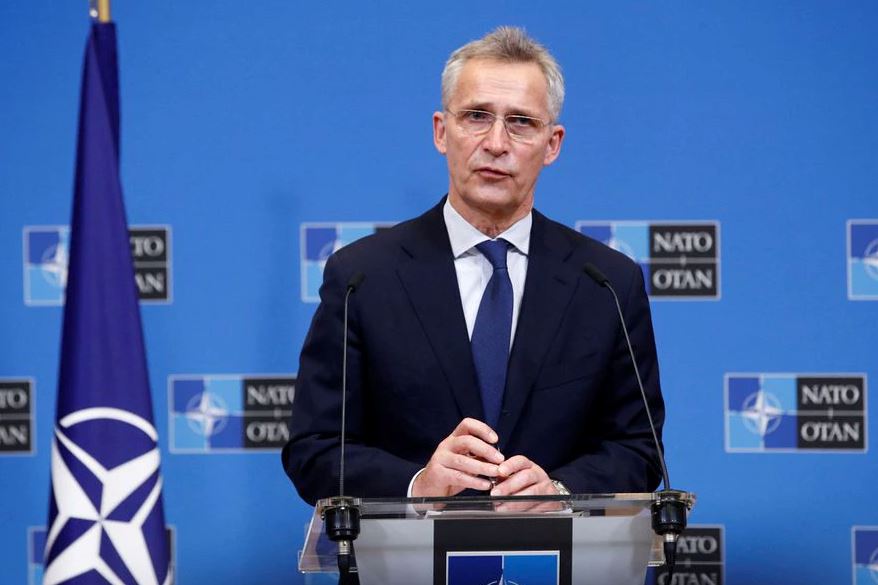 Supporting allies now better than watch developments go wrong direction, NATO Sec/Gen says
"The lesson learned from Ukraine is that we need to support Georgia, Bosnia and Herzegovina and Moldova," NATO Secretary-General Jens Stoltenberg stated on Wednesday following the NATO Foreign Ministers meeting in Bucharest. He called on all NATO nations to support these countries now rather than when developments have gone in the wrong direction, as "we saw with the invasion of Ukraine."
According to the NATO Secretary-General, NATO has a training centre in Georgia. NATO allies make strong statements in support of the country.
"The Foreign Minister of Georgia was very much welcomed by NATO Allies together with the Foreign Ministers of Moldova and Bosnia and Herzegovina, in our last session, where we expressed our solidarity with all three partners.
I think if there's one lesson learned from Ukraine is that we need to support them now. The more support you're able to provide to these countries, being different, but under Russian pressure, in different ways.
It is much better to support them now than when we have seen developments going in the absolutely wrong direction, as we saw with the invasion of Ukraine earlier this year.
So that's one of the reasons why, for instance, in Georgia, we have a training and relation centre with dozens of NATO trainers. Allies made new commitments and announcements for further support. Because we need to build a long-standing partnership with Georgia, and we use the office, we use the training centre to do exactly that.
All allies also expressed their strong support for Georgia's sovereignty and territorial integrity. At the same time, allies also underlined the importance of implementing democratic reforms in Georgia and working together with Georgia to implement the enhanced package of support that we have agreed," he said.
NATO Secretary-General noted that three partners, Georgia, Bosnia and Herzegovina and Moldova, joined the last sitting of the NATO Foreign Ministerial.
These countries are under Russian pressure, Jens Stoltenberg said, adding they discussed common concerns and security challenges and set cooperation-strengthening prospects.
"We discussed our shared security concerns and ways to strengthen our cooperation. And allies agreed to step up our tailored support, including capacity-building, reforms, and training to improve their security and defence institutions," he said.