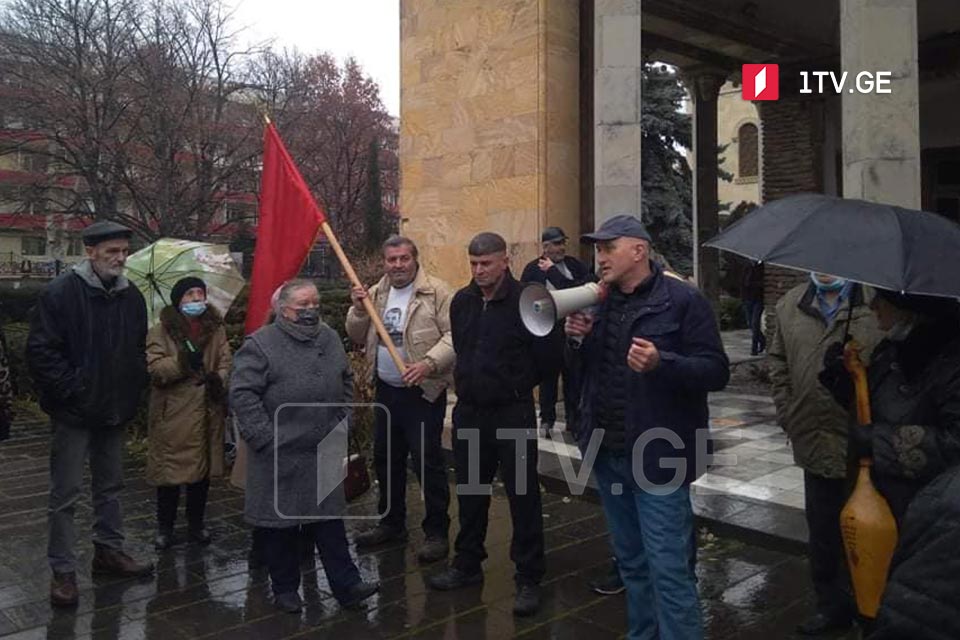 Stalin's birthday marked in Gori
Members of the Communist Party and Stalinelebi movement traditionally gathered at the Stalin's House-Museum in his hometown of Gori to mark the 142 birthday of Joseph Stalin, a Georgian revolutionary and Soviet political leader. They carried red flags and Stalin's photos.
Leader of Stalinelebi Zura Zumbulidze said Stalin defeated Nazism. However, "Nazism still could be observed in Tbilisi", he added, stressing ex-president Mikheil Saakashvili should not have been transferred to Gori. Stalin's supporters did not march because of the low turnout.