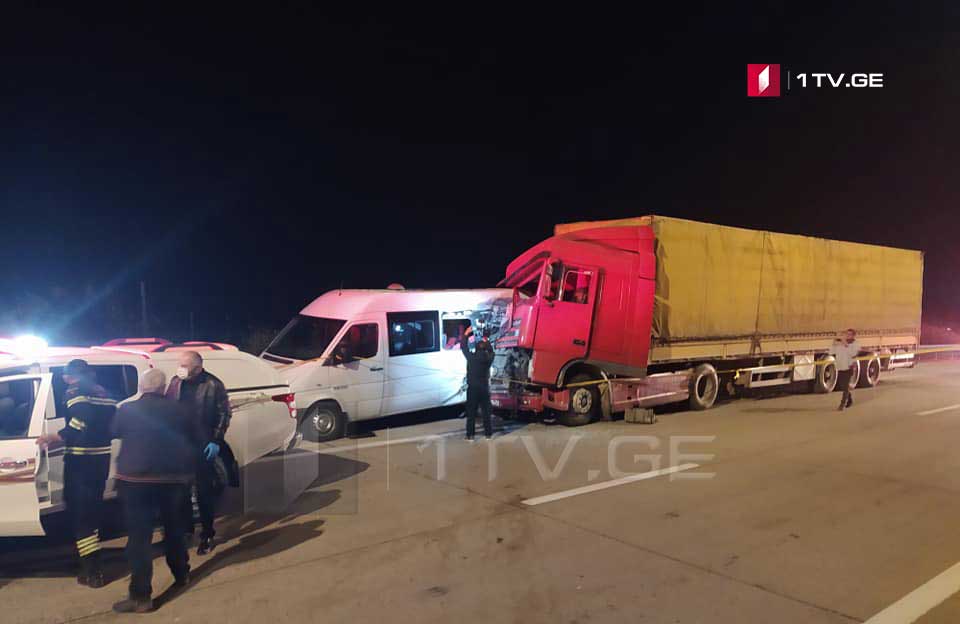 Five people die in road accident near Gori
A truck with Turkish plate numbers moving in direction of west Georgia crashed onto a passenger mini-bus at the 77th kilometer of central Tbilisi-Senaki-Leselidze highway near Gori town late last night.
Five passengers of the mini-bus died in the road accident and 11 others received various body injuries.
As GorMedi Clinic told Georgian First Channel, the health condition of several injured passengers remains critical. Investigation into the fact is ongoing.