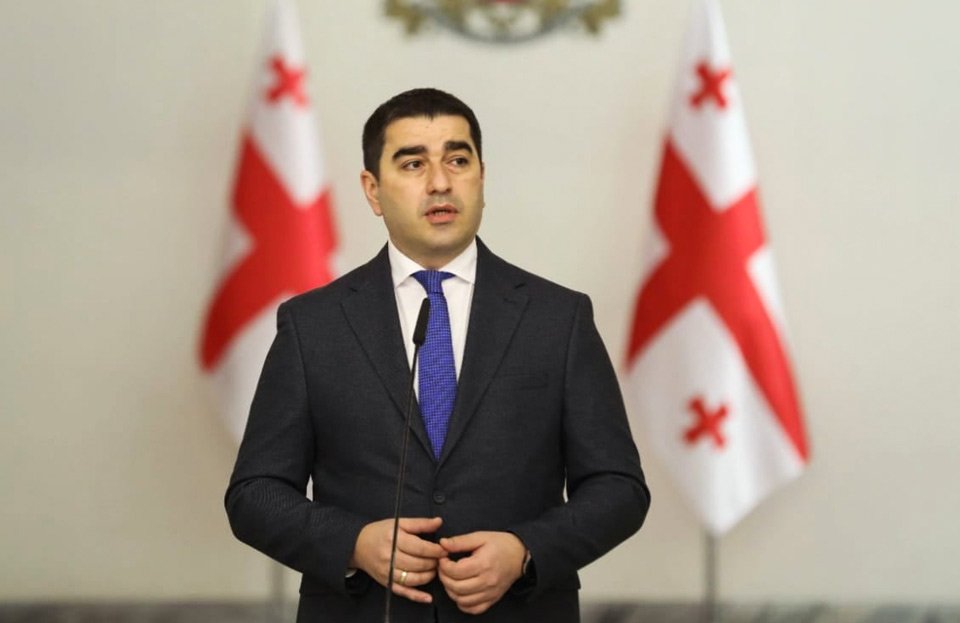 Speaker discusses EC priorities with political parties
Georgian Parliament Speaker Shalva Papuashvili met with the representatives of the parliamentary political parties. At the meeting, they discussed the European Commission-proposed 12-point priorities, which envisage deoligarchization, and the law on deoligarchization adopted in Ukraine.
According to Papuashvili, Ukraine adopted the law on deoligarchization last autumn, so the EC recommendation, as it concerns Ukraine, requests for its implementation. By examining this information, we can roughly estimate the meaning of recommendations for Georgia, the speaker said, saying the parties have reviewed the Ukrainian law, its principles, the ways it works, and what are the criteria.
Shalva Papuashvili said that the term deoligarchization is being manipulated in Georgian politics, hence, deepening the radical groups' desire to bring destruction into politics. This is a law drawn up based on foreign recommendations and practice but detached from Georgian political subjectivism, the speaker explained.
"Adopting this law, favoured by the EU, can be good if it does not cause any mutual accusations of whom it suits," Shalva Papuashvili stated after the meeting.
The speaker also slammed the United National Movement, Lelo and Strategy Aghmashenebeli parties for not partaking in the discussions.
"This proves once again that their primary interest is the return of power, not Europe, Georgia or progress," he said.
Herman Sabo, a member of the Girchi party, said that the government had to agree on a natural election threshold and early proportional elections to exclude oligarchical governance in the future.
The deoligarchization process should start with "dismantling the unlawfully concentrated power," For Georgia party member Ana Buchukuri believes.
Opposition lawmaker Fridon Injia claimed there would have been no need for the deoligarchization law if all laws in the country were enforced.