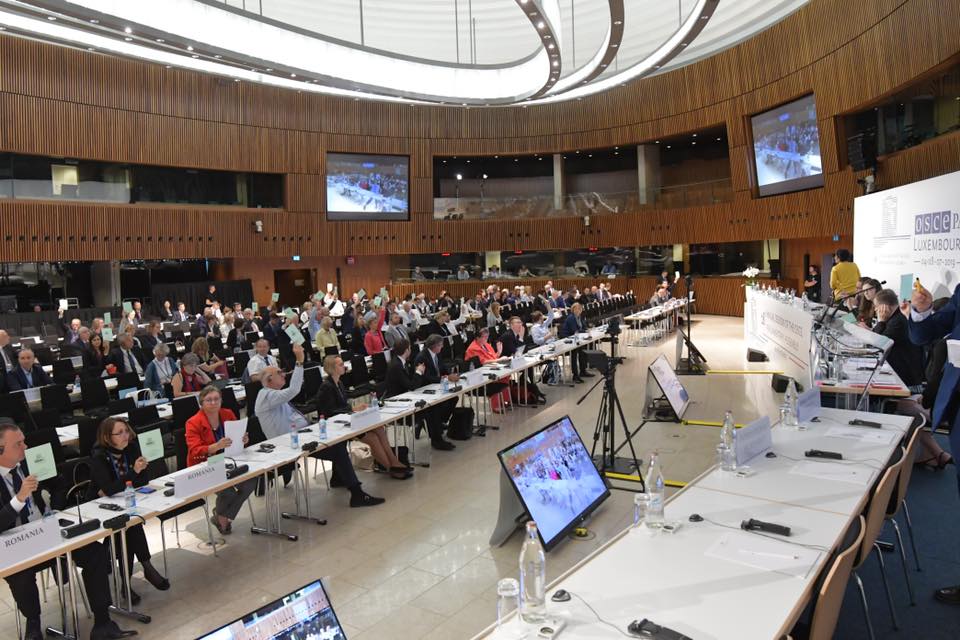 Sophio Katsarava: Our resolution was adopted by a majority of votes
50 for and  5 against – the Committee on Political Affairs and Security of OSCE Parliamentary Assembly has adopted the draft resolution "Security and Human Rights in Occupied Abkhazia and Tskhinvali /South Ossetia Region" developed by the Head of the Georgian Parliamentary Delegation, Sophio Katsarava.
The draft resolution is about the current situation regarding human rights of locals residing in occupied territories of Georgia. It condemns Russia's illegal actions due to which human rights and humanitarian situation are deteriorated in occupied regions. The document calls on Russia to respect international law principles and reverse illegal recognition of Georgia's inseparable regions. It also urges Russia for the fulfillment of obligations taken as per August 12, 2008 ceasefire agreement and not to prevent the return of IDPs to their homes. The draft resolution condemns the killings of Georgian citizens, Archil Tatunashvili, Giga Ovoszori and Davit Basharuli by representatives of Russia's occupied territories. The document covers the fact of the death of Irakli Kvaratskhelia on the Russian military base in occupied Abkhazia. It focuses on the necessity to impose sanctions against those persons who are in the "Otkhozoria-Tatunashvili List" as well as to support Georgia's peace policy.
The members of the UK, Sweden and Ukraine delegations made statements in support of Georgia and called on the Russian Federation to respect international norms and law.
The draft resolution prepared by Sophio Katsarava will be discussed at the Plenary Session of the OSCE Parliamentary Assembly tomorrow, after which the resolution will be reflected in the final declaration of Luxembourg.